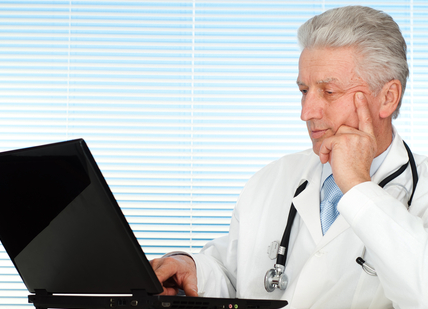 Virtual Physician 'Visits' on the Increase
Posted in CorporateHealthcare Policy & The Media
Posted in CorporateHealthcare Policy & The Media
With the rise of telemedicine covering most minor medical diagnoses, it is only inevitable that video is following that healthcare marketing path.
NowClinic, which started in 2010 and has expanded into 22 states, is part of the explosion of Web- and telephone-based medical services that experts say are transforming the delivery of primary health care, giving consumers access to inexpensive, round-the-clock care for routine problems — often without having to leave home or work.
Explosion, indeed. And as more insurers and plans sign on to such services with what is now still seen as a niche care delivery "product", virtual ambulatory/telemedicine will become yet another viable mode of treatment for the busy 21st century patient-as-consumer. Predictably and politically, there are formal responses raised by certain representative primary care associations.
"Getting medical advice over a computer or telephone is appropriate only when patients already know their doctors," said Glen Stream, president of the American Academy of Family Physicians. "Even for a minor illness, I think people are going to be shortchanged," he said.
These "concerns" may be somewhat politically expedient, but — newsflash! — telemedicine has existed for much of the past three decades. Its potential as another profitable arm for payers is growing, and it is only a matter of time detractors will ever wonder why they had concerns with something that employers, patients, insurers, and healthcare organizations are quickly embracing as an appropriate care delivery model.
photo:Aletia/shutterstock