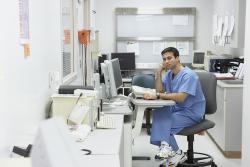 Why Hospitals Need A Performance Program Officer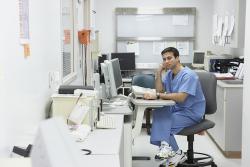 Hospitals, like other businesses, have become successful managing a discrete service for a predetermined reimbursement. It could be an inpatient stay, emergency room visit, outpatient clinic visit or other services.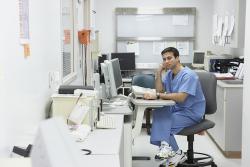 Hospitals, like other businesses, have become successful managing a discrete service for a predetermined reimbursement. It could be an inpatient stay, emergency room visit, outpatient clinic visit or other services.
Soon, this model will be turned on its head with the implementation of performance programs (see 8 Performance Programs That Will Change Healthcare). For hospitals or healthcare systems to be successful, they will need to successfully manage to an "episode" or "12 months of care". It will require transforming an entire business from managing services over "30-60 minutes" or "a few days", to managing patients within performance programs over "a few months" or "a year".
It will require new capabilities, technologies and relationships. It may seem like several years off, yet if Medicare begins incentivizing beneficiaries to join Accountable Care Organizations (ACOs) in January 2015, it may be only months away.
I recently met with the CEO of a healthcare system that was piloting two of the 8 performance programs. He stated that they did not have the internal resources to engage in a third performance program. Yet in 2-3 years, they may need to manage 20-25 performance programs. They may need to manage each of the 8 different performance programs with multiple variations for each payer. An example would be running an ACO with separate contracts with Medicare, Medicaid and three different commercial insurance companies.
While hospitals cannot afford to take their eye off the ball of what is happening inside their 4 walls (like ICD-10, reimbursement pressures), they need to develop a performance program capability. To get on track with the transition from fee-for-service to value-based care, a Performance Program Officer would be dedicated to developing each of the following:
Performance Program Management Office – Develop a common framework to manage each of the 8 types of performance programs. Develop strategy, organizational structure and governance, operations, partnerships, information technology platform, finance and third party administration to adjudicate gain share arrangements. Ensure legal and regulatory oversight. Develop contracts with payers, providers and service vendors. Understand the patient populations within each program. Secure patient participation authorizations. Develop cash flow protection and risk management to enable investing in upfront resources (remote monitoring, care management) for potential gain share reimbursement payments coming 6-8 months later.
Provider Network – Develop a provider network by leveraging an existing Integrated Delivery Network Independent Practice Association (IPA), large physician practices or health plans. Align incentives, build relationships and set up performance reporting.
Utilization Management – Set up the capability to ensure the patient is getting the right services for the right price, preferably within the provider network. Managing medical necessity within pre-negotiated provider networks are capabilities that providers will need to learn from health insurance plans.
Marketing – Patients, physicians and employers will likely have options for who will manage their care over "a few months" (orthopedic and heart surgeries bundled payments) as well as over "a year" (ACOs or Patient Centered Medical Homes).
Relationship Management – Physician relationship management will be critical as physicians will retain referral options even with a performance program arrangement. Direct relationships with patients will be important to ensure overall satisfaction (to create brand advocates) and minimize leakage, when patients end up in a hospital Emergency Room outside the performance program network.
Business Development – reach out to employers, labor unions, benefit consultants, insurers and other at risk entities (i.e., offer a bundled payment to a local ACO). They will be each be evaluating how to get the most effective and efficient healthcare.
Analytics – ability to combine historical insurance claims data with patient electronic medical records from the hospital and physician practices. Develop performance analytics and reporting by patient type, providers, utilization, conditions (i.e., Heart Failure, Pneumonia), recovery protocols and recovery results.
Patient Programs – Patient registry that identifies each patient within each of the performance programs and a process to identify them when they arrive. Integrate a Health Risk Assessment as well and Care Transition (i.e., Hospital to home) program into the delivery process to help determine the most effective recovery plans. Build programs for Patient Recovery after an acute care visits, adverse chronic events, and for patients managing chronic conditions.
(performance program officer / shutterstock)