(Editor's Note: To join HealthWorks Collective on these channels, please click the icon on the right sidebar; we do have a NEW LinkedIn group, so please do join us there too!)
(Editor's Note: To join HealthWorks Collective on these channels, please click the icon on the right sidebar; we do have a NEW LinkedIn group, so please do join us there too!)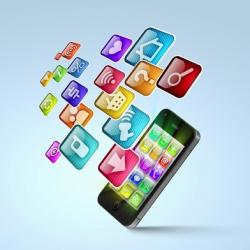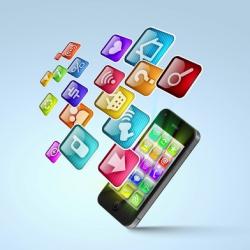 So many social media channels; so little time! It can be overwhelming. And we have to respect privacy considerations, not make mistakes (that become public!), and not offend anyone. What to do? Where to go? Which channel is safer, better, easier, faster?
Following is a discussion of the social media channels I use and why I use them. To Note: this is my own, personal opinion and in no way an absolute fact. To really see what works for YOU, you must take the plunge and try out the site yourself.
The channels I use pretty regularly are: Twitter, Hootsuite, Storify, Facebook, Pinterest, LinkedIn, Google+, Scoop.it, Skype, and YouTube.
Twitter, Hootsuite, and Storify
Twitter is great for short "tweets" – they only allow 140 characters, so you should shorten your URLs if you have more to say than just tweeting a link. I usually use Hootsuite as I can shorten the URLs right on Hootsuite and organize my tweets better on that channel. If I am in a rush, on a mobile, and just want to tweet something short, then I will use Twitter. Or if I am on a page like the New York Times and just want to tweet the page, then I will use the twitter icon and leave it at that. Otherwise, I use Hootsuite.
Using hashtags for Twitter and Hootsuite really helps your tweets get the attention you want. You can see some great health hashtags here on symplur
Hootsuite also lets you have several twitter accounts right on the same page, which is great, but a word of CAUTION: use the correct account for the appropriate tweet. Remember the incident of the sales rep who used the corporate account to tweet out a rather personal message? That could happen to anyone; don't let it be you!
I use Hootsuite to tweet out great healthcare posts or articles that I find online. I also use it to follow healthcare tweetchats and live tweet at conventions and meetings. Hootsuite lets you see the stream and follow along, search hashtags and twitter handles. I would call Twitter and Hootsuite great for alerting folks to news. It's short and fast and pretty easy. You can also send photos and videos (with Vine) if you want. Note: a great post about a hospital using Vine in the OR for educational purposes.
Storify is a great way of stringing tweets together to tell a story and can be used for tweetchats or a discussion or lecture at a health conference where a lot of people are live tweeting. You use the hashtag stream and insert text, photos, links and whatever else you want to create a story from the tweets. Then you can post the story and all the people whose tweets you used to tell the story will be notified. Here's an example of a Storify post taking from the #HIMSS12 twitter stream: HIMSS12 Storified
Facebook
Facebook is the most social of the social channels. It allows you to post to "friends" with photos, videos, text. You can tag people, engage them and all sorts of very "social" stuff. I find Facebook great for more casual posts. I post wellness articles on Facebook and try to engage people to take care of themselves, be fit, be aware of this health app or that health event or conference. It is a gathering place for casual conversation and engagement. I think the Cleveland Clinic uses Facebook really well for their Health Hub page.
Be careful of photos you post on Facebook though. When I am at a convention or an event, I love to post on Facebook, especially if it is a group gathering. But make sure you have everyone's OK with being on Facebook. Many people don't want to have their photos posted on the internet at all. Ask before you take a photo that you want to post. You CAN delete photos and take down text, but by then the damage is often done.
I won't go into the privacy concerns about healthcare professionals posting on Facebook. There are a lot of articles written on that topic. I think the best thing to do for anyone (and that includes me) is to keep your personal FB page personal and your business FB page business.
Pinterest
Pinterest is mainly a scrapbook. I post infographics or photos and posts of cool gadgets. Nutrition and fitness posts do well here. It is visited mainly by a female audience and the interest is mainly visual, so be aware of that. It is very easy to use. You just "pin" an article or post to your Pinterest page. There must be a photo on the page though, for the post to look like anything. You can browse through Pinterest and see exactly what I mean. It's a visual journey.
LinkedIn
If Facebook is the casual healthcare venue, LinkedIn is the office. I think it is the most "serious" of the social sites. It is also a job search site. Create a profile on LinkedIn and that is your resume. You can network with any number of people and connect with them through the site. You can join groups with special interests and participate in discussions with group members. You need to be approved by the group manager and your posts and comments are moderated. It's mainly about the discussion here and you should take a bit of time thinking about what you are going to post. It's a great networking site and wonderful for researching people, reaching out and "getting to know people" virtually. Our site, HealthWorks Collective, just started a LinkedIn HealthWorks Collective Group – check it out and please join if you are interested.
Google+
Google+ has good features for posting articles and photos. It also has the G+ "Hangout" which is a live video streaming feature where a group of participants can get together to discuss a topic, brainstorm, have a meeting or whatever. It's a pretty cool feature and you can upload a hangout to YouTube and post it and share it. Here's a hangout on Google Glass that was uploaded to YouTube and then put in a post: Google Glass in Surgery
There are many many communities on G+ that you can join easily to browse or post. G+ started out as very tech-related but it is more mainstream now and very easy to use. It is not as in-depth as LinkedIn and you can easily join communities without moderation or approval. I post a lot on G+ on various health communities depending on the topic of the post.
Skype and YouTube
Video is a great way to vary the delivery of your message. A video embedded in a post gives your audience the option of watching or reading or both. I use Skype a lot for video interviews of health start-up CEOs, doctors, and other healthcare thought leaders. You can record directly from Skype with the Skype recorder and then edit in iMovie and upload to YouTube. The quality is not the best, but it is easy and only costs the price of downloading the Skype recorder, which is nominal.
Any YouTube video, if made "public" can be embedded in a post really easily. You can go to YouTube and browse subjects and find a video about almost anything. It's fun to do and really simple. Many of the videos are not of the best quality, but they are accessible and easily embedded. Here is a sample of a Skype interview edited in iMovie, uploaded to YouTube and then embedded in a post: Acquapura
Scoop.it
Scoop.it is a news board of posts and articles written on a variety of topics. You search for a specific topic and it will give you any number of articles written on that topic. You can make your own topics up and "publish" the posts that you want to save on your board. I use Scoop.it to see what's happening in healthcare around the web. I search for a topic and can quickly find articles on it and save the articles in my curated topic until I have a chance to read them. Always check the dates on the news articles; I have come across some rather dated posts on Scoop.it.
There are many other social channels, certainly, but I have found the above to be the most useful for me. Try them out and see how you like them!
(Social media for healthcare / shutterstock)