Beyond the Buzz: Doctors Who Blog – An Interview with Dr. Brian Stork




Blogs written by doctors, nurses, health researchers, patients, and healthcare and digital marketers add much to the richness and diversity of the online healthcare conversation. Healthcare blogs vary in content and style, ranging from commentary on a topical issue to patients sharing the lived experience of a disease and healthcare professionals educating patients on the management of an illness. I recently interviewed urologist Dr. Brian Stork – whose eponymous blog is a blend of digital health, social media, urology and bee-keeping – on the reason he blogs and if he has any advice to offer healthcare professionals who wish to blog too.
Dr Brian Stork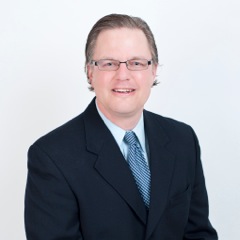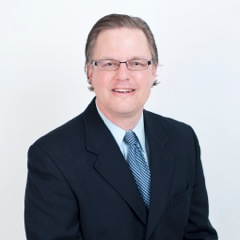 I began by asking Dr Stork what initially led him to setting up a blog.
I read the Citidal by A. J. Cronin early in my medical career. Dr. Cronin's writing inspired me to think about the unique role physicians play within their respective communities. When I started blogging, I wanted to share my experiences living and working in the communities of Muskegon and Grand Haven, Michigan. In particular, I was interested in how the traditional role of a physician was being changed by modern technology. More recently, I've become interested in sharing my experiences as part of the growing international community of urologists on Twitter.
I was interested to find out if Dr Stork had a content strategy when it comes to writing his blog.
Blogging, for me, is a form of self-expression. I can't say that I write with a clear strategy but I do try to write with a very clear purpose. Generally, my inspiration comes in the form of a recent experience I have had within my local community or my extended community on Twitter.
What advice would Dr Stork give healthcare professionals considering setting up their own blog?
Before you start writing, think carefully about your personal values and the fundamental message that you are trying communicate. Then, partner with a consultant who can not only familiarize you with the intricacies of your blogging platform but also assist you in choosing a layout that can further enhance your message. Think carefully about the topics you write about. These topics, combined with your individual style, word choice, and tone, will give your blog a unique voice. If your voice is genuine, it might even offer the reader a glimpse inside your soul.
Finally, I asked Dr Stork to share a favorite blog post he has written.
As I started to become more comfortable with blogging, my posts started to become more and more personal. When it comes to medicine, my favorite post is one in which I pair my experiences in urology and social media with my passion for beekeeping. My personal favorites, however, are a post I wrote about ePatient Thaila Skye in honor of her wedding and this holiday greeting I composed with my daughter.
Thank you Dr Stork for offering a unique glimpse inside the mind of a blogging doctor.
www.drbrianstork.com