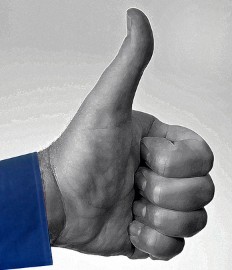 In December 2012, the FDA sent a warning letter to Amarc Enterprises regarding two websites.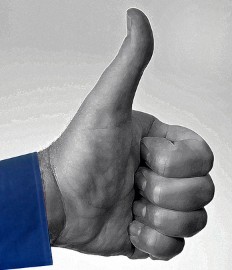 In December 2012, the FDA sent a warning letter to Amarc Enterprises regarding two websites. This letter has garnered attention because it references Facebook. The FDA details a variety of serious concerns over the way Amarc is marketing their vitamins, in particular their websites have numerous testimonials that are unsupported by clinical data.
For example, "PolyMVA helped save my life. I began a regimen of PolyMVA… After 3 months, the Stage 2 cancer was down to Stage 1." These vitamins have not been approved by the FDA and are being improperly marketed as drugs. Similar claims were made for pets using the products and the FDA notes that this is also a violation.
Here is what the warning letter says about Facebook: "We also note claims made on your Facebook account accessible at: https://www.facebook.com/poly.mva, which includes a link to your website at www.polymva.com. The following are examples of the claims: In a March 10, 2011 post which was 'liked' by 'Poly Mva':
'PolyMVA has done wonders for me. I take it intravenously 2x a week and it has helped me tremendously. It enabled me to keep cancer at bay without the use of chemo and radiation… Thank you AMARC'"
The product's Facebook page has been taken down, but it appears that the claim was posted to the wall. Not only was the claim left on the wall, it was "liked" by the page administrator which would be a clear endorsement of the claim. The letter also mentions a blog post on the Amarc site that makes claims that are unsupported by scientific data.
Interestingly, their other Facebook page is still live and posting things like this: "THE BINDING OF PALLADIUM, A RARE TRACE MINERAL, WITH ALPHA LIPOIC ACID, A POWERFUL ANTIOXIDANT, DRAMATICALLY INCREASES NUTRIENT ABSORPTION AT THE CELLULAR LEVEL AND THROUGHOUT THE BODY – A BREAKTHROUGH THAT DISTINGUISHES POLY-MVA® FROM ANY OTHER SUPPLEMENT!"
I posted a link to the FDA warning letter on their wall and asked for a response. They replied, "Discussions with the FDA are ongoing and the issues raised are being addressed. AMARC is committed to our products and working with health agencies in complying with any applicable rules and regulations. This is somewhat of a normal review in the industry. Thank you for the inquiry and we will continue to support our clients and our products."
Follow existing guidelines
It's clear that these websites, the Facebook page and blog provided no clinical data to support any of their claims. This warning letter isn't really about Facebook or blogs, but about following existing guidelines. The FDA is very clear on labeling and how companies can promote their products. Companies that continue to follow this guidance (on websites, Facebook and blogs) should be fine.
What do you think about this letter?
Image courtesy of Owen W. Brown on Flickr (CC BY).