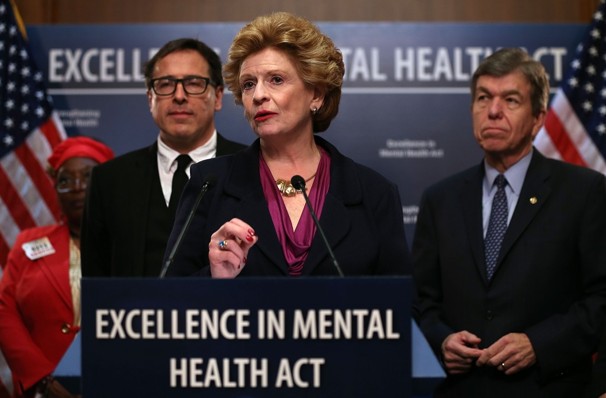 Sweeping healthcare reforms are the focus right now at both the state and federal level.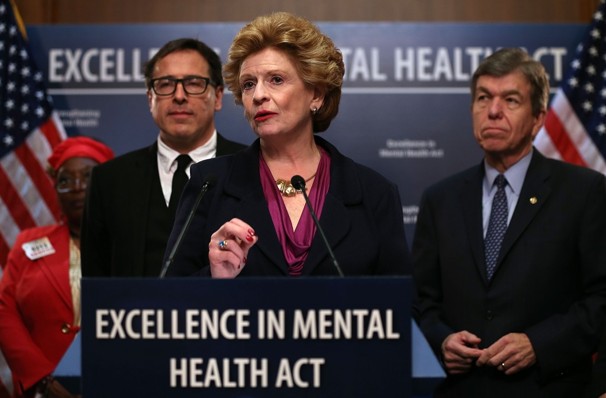 Sweeping healthcare reforms are the focus right now at both the state and federal level. Recently added to this mix is the "Excellence in Mental Health Act of 2013," a bill which was introduced in the Senate recently which aims to bring Mental Health services to more than 1.5 million Medicaid recipients, and is being added as an amendment to gun control legislation, but may stand as a carve out initiative. The bill is being sponsored by Senator Debbie Stabenow of Michigan with co-sponsorship by Senator Jack Reed of Rhode Island and Senator Richard Blumenthal of Connecticut.
What the Excellence in Mental Health Act Aims to Do:
The Excellence in Mental Health Act of 2013 aims to "increase access to community behavioral health services for all Americans and to improve Medicaid reimbursement for community behavioral health centers. The Act will do this by creating federal standards of service for community behavioral health providers, and allow these providers to receive reimbursement for the provision of behavioral health services to Medicaid patients. Additionally, this Act will fund service expansion by providing financial resources for the purpose of increasing the capacity and capability of current centers, as well as funding the development and construction of new behavioral health centers.
Proposed Federal Standards for Behavioral Health Providers:
Several federal standards will be put in place for behavioral health providers, with criteria that stipulates the following:
Services must be provided in locations that ensure prompt accessibility

Services must be provided which are appropriate for the population they are designed to serve
Services must be provided by clinical staff who are appropriately trained, including having training in multi-disciplinary approaches and having cultural and linguistic competency
Services must be provided for adults and children under State Medicaid Plans
24 hour crisis psychiatric care must be provided
Care must adhere to the principles of patient centered planning and treatment
Services must be provided which integrate mental and physical check-ups
Services must be provided which integrate treatment for mental illness and substance abuse, along with cognitive behavioral therapy
Expanded peer support and counseling services for patients and their families must be offered
Medicaid Coverage Impact and Cost
According to initial reports, the Excellence in Mental Health Act of 2013 may bring Medicaid funded Mental Health Services to 1.5 million new recipients. This number is significant as it is estimated that over 4.8 million Americans struggle with mental health issues, of which, only 1/3 receive treatment. However, this bill will also come with a large price tag. Costs for the bill are an estimated $1 billion dollars over the next 10 years, which could be a low estimate. With the expansion of Medicaid service coverage for other services, early indicators point toward much higher utilization than expected. Chronic conditions and hard to treat co-morbidities could also pose a potential financial risk for behavioral health providers who see a small percentage of patients with difficult to treat cases utilizing the majority of mental health resources. While this bill does go a long way toward bridging the coverage gap for Mental Health services, the cost and impact of the bill should be closely monitored during implementation.