Get Onboard With These Top Health Trends In 2019
Looking to ramp up your health this year? Get onboard with these top health trends in 2019 to make a positive impact on your overall wellbeing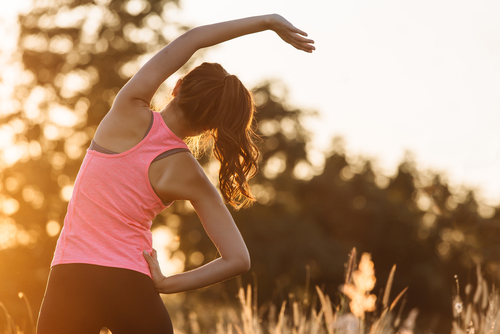 Each new year brings a bounty of new possibilities and it's no different in the health trend world. Everywhere you look you see 'try this new superfood, weight loss plan, or exercise plan,' it can be a lot to digest. If you're looking for some of this year's, here are some health trends you can implement into your daily routine, to get you started on the path to a healthier body.
Let's Start with Protein
The general consensus states that everything in moderation should, could or might be fine. Everyone needs a little protein and there are many ways to go about getting it. But how should you go about it? Foods such as Chocho for example, provide a sustainable, renewable source of plant proteins which are non-GMO, gluten free and high in fiber. They're also easy to add to a meal.
The health benefits of consuming protein powders are staggering. Improved muscle recovery after workouts, reduced blood pressure and increased muscle mass are reason enough to get on board. Further down the trend list, is the use of plant protein-based meats. Most people have already seen plant-based milks, but now chicken, beef and fish are also available. If you find yourself intrigued, check your local supermarket or superstores for options.
Time to Workout
When it comes to working out, the options are plentiful and all you have to do is get out and try them. If you enjoy riding your bicycle but never have considered using this activity to burn some serious calories, think about it. In Colorado, you can find cycling studios in Denver that'll put your grit to the test. It's a serious spin workout, that will keep you feeling energized after you leave the studio.
If you find yourself saying "Hey, I'm super busy and can't make it to a studio several times a week!" We hear ya and believe it or not, this trend is for you. Take to streaming services to get your workouts in at home. It's even a great option for people that travel for work, as you can pull up a routine on a laptop from any hotel room. Lastly in the workout category is HIIT. High intensity interval training is an invigorating way to get your exercise in without having to spend the day at the gym. Combine strength training and cardio into one nice bundle and you have a full body workout.
Relaxing Activities
Let's take a look at workouts which not only help the body, but encourage mindfulness as well. More and more people are taking to meditation and breathing exercises to promote a healthier body. Incorporate these with yoga and you have a winning formula for a total body experience.
With meditation, you become in tune with your body. Pair this with breathing exercises to promote relaxation, reduce stress, lower your heart rate and to increase your cardiovascular capacity. So be chill and make time for you, so you can enjoy the calming effects of these activities.
Make Rest a Priority
We all know the effects of burning the candle on both ends. It's not good; it's terrible in fact. Sleep is important for our health, yet we skimp out on the activity daily. Your circadian rhythm needs to be aligned, so that you can get a restful night's sleep to be rejuvenated for the next day. There are applications and gadgets that help you track sleep patterns, so you can maximize rest time. So put away the tablet or smartphone and put your head on the pillow to sleep. Your body will thank you for it, as you will be more energetic and not dragging your feet all day long looking for your next cup of coffee.
Conclusion
Get your health in top shape with these fantastic health trends. Your mind and body will thank you for it!