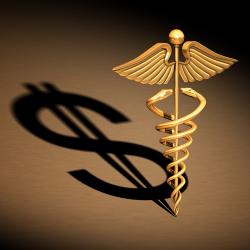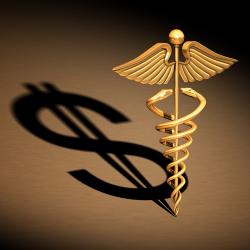 The HealthWorks Collective video interview series on High Quality, Low Cost Healthcare currently consists of 30 video interviews with distinguished guests who have an idea of how to obtain or offer high quality healthcare for an affordable price. I had a lot of fun interviewing these people and each person had great ideas of how to increase the value of healthcare.
In anticipation of our upcoming webinar on the topic of High Quality, Low Cost HealthCare, I thought I would review the videos and try and summarize the thoughts in a short post.
It is mandatory that we cut costs and maintain or increase the quality of healthcare and healthcare delivery. There is no one solution to this problem; a multi-faceted approach is needed.
Wellness and Disease Prevention
It is no secret that a huge amount of healthcare dollars are being spent on chronic diseases that could perhaps be avoided by living healthier lives. We need to get more fit, eat healthier and stop smoking! (see Dr Stephen Schimpff talk about prevention and chronic disease). Employer Wellness plans can help employees stay fit and healthy (see Herbert Ong and Healthentic).
Technology
Can technology help? You bet! Apps to help diabetics check their glucose (see Dr Jen Dyer and EndoGoddess), avatars to help people exercise and stay fit (see Dr Ivana Schnur and Sense.ly), Health IT to help with hand hygiene in hospitals (see Lou Caputo and GE's AgileTrac data tracking system) and simple text messages to help people lose weight (see Lawrence Cheskin, MD and the TRIMM project) are all some great ideas for technology to help with curbing health costs.
Telehealth
Telehealth has the possibility of greatly reducing healthcare costs in many different ways. Virtual doctor visits can save patients and providers time and money (see Kevin Palatteo and Virtuwell). Remote patient monitoring can help with post-discharge planning and managing chronic disease (see John Holland and AMC Health) And remote technology such as AliveCor's new mobile heart monitor can not only decrease costs, but increase efficiency and possibly save lives.
Transparent or Visible Costs
Big strides have been made in the journey towards more transparent or visible costs. Dr Neel Shah's Costs of Care and Jeanne Pinders ClearHealthCosts have set the pace for a more transparent pricing system. And Dr James Spearman is offering medical tourism in the US with an all-inclusive fee for certain surgeries. Many patient advocates and e-Patients are extremely vocal about this movement, to note, Casey Quinlan and e-Patient Dave deBronkart. And Dan Munro, who will be a panelist in the upcoming webinar, gives his views on obtaining VALUE is healthcare.
Patient Engagement
Most everyone will agree that patients need to be more engaged and more responsible for their own healthcare. To help with that are contact centers for post-discharge planning (see Conor O'Byrne and RelateCare), websites or programs that offer help to patients (see Dr Seth Feuerstein and Cobalt Therapeutics for online CBT, Dr Oliver Kharraz and ZocDoc for online doctor appointments), and membership organizations that negotiate prices on patients' behalf (see Dr Akash Rajpal and Ekohealth). Another excellent organization that is making inroads is The Choosing Wisely Campaign which is helping patients make intelligent choices about procedures and testing.
These interviews show us that many many people are thinking and working towards reducing healthcare costs. What are some ways that you can think of to obtain better value in healthcare?
Please join us on Wednesday, July 24th at 12pm EDT when our panelists will discuss this topic and answer your questions on How to Reduce Costs and Maintain Value in HealthCare. See You Then!
(image: HealthCosts/shutterstock)