New access control methods are revolutionizing schools, offices, commercial enterprises, and the healthcare industry. In the aftermath of the pandemic, the healthcare industry has significantly modified access to healthcare, and this has revolutionized security needs in hospitals and healthcare facilities across the nation.
In the past, hospital security involved protecting archaic filing and data storage methods with aging hardware and a security guard near the entrance. But health access security has come a long way since then.
Hospital Access Security Necessities
In healthcare facilities, security is considered a given. Access security is a priority for areas that feature considerable people traffic. It is needed to ensure manageable traffic flow, proper behavior, and protect assets like data storage on hospital devices, expensive equipment, or medicine dispensaries.
Safety risks are some of the biggest legal challenges hospitals face. Therefore, it is imperative for healthcare institutions to make sure they are adequately secure.
Access control security must also include a strategy for evacuation and escape in the event of an emergency. In specific areas, security access control may also be used to protect patients with neurocognitive or psychiatric health issues or eliminate the risk of infant abductions.
With technological advancements, many standard security practices are now considered not only costly but outdated. Storing sensitive patient and employee data on-site is risky with hardware in need of protection, constant updates and maintenance, and continued economic investment.
Access control technology emphasizes the need to consider physical and cyber security as a single integrated entity. New technology has and continues to change both cyber and physical security needs by offering cutting-edge solutions that are more cost-effective for strained healthcare budgets.
Access Control Management
Controlling who enters and exits a hospital or clinic is necessary for keeping a facility, staff, patients, and visitors secure. Access control solutions are principally employed for physical security to permit only those with authorization to enter specific rooms or areas in a healthcare facility including parking areas. This reduces if not eliminates the risk of undesirable or unauthorized visitors entering. Access can be granted using key fobs, an employee badge system, or biometrics such as facial or fingerprint scans. Vehicles can be admitted using license plate recognition cameras.
Health facility access solutions may include CCTV, ensuring compliance with masking or thermal cameras in the aftermath of COVID-19. These solutions reduce the need for security team members to be involved with routine compliance procedures, freeing them to intervene when real problems arise for more effective use of human resources.
This type of access control simplifies traffic flow, increases efficiency, and can aid management with regulation compliance ensuring visitor organization and facility safety. It is keyless and contactless. Access control systems also provide for emergency lockdown or the unlocking of doors should the necessity arise. Access security can also be connected to local law enforcement with automatic alerts being sent should an incident require support.
Pharmaceutical Access Solutions
One of the principal security challenges that healthcare facilities face is the safekeeping of powerful medicines and narcotics within. All in-house pharmacies will have strict regulations for both access to and the dispensing of drugs. Yet, employee theft is often a challenge and is generally responsible for the majority of drug diversion in hospitals and healthcare facilities.
Access control systems that digitally monitor pharmaceutical cabinets mitigate risks of drug diversion. Records and traceability of bad actors and suspicious behaviors can also be provided through the integration of video surveillance into access control systems. Management can view who accesses cabinets for cases of suspected theft or fraud.
The same is true for cashiers and cash collection stations within a healthcare facility. Video security monitoring can aid in the prevention of employee theft or visitor robbery.
Privacy Regulation Compliance
An important aspect of healthcare security is compliance with federal, state, and local regulations especially when considering patient privacy. Security platforms and data storage systems need to protect patient privacy through identity anonymization, thus permitting only authorized personnel from accessing information.
Cloud-based data storage is eliminating the need for onsite data storage in secured locations freeing security personnel for other tasks. These storage systems use advanced encryption methods as well as apply software updates and patches in real time to mitigate increasing cyber threats.
The protection of patient records and medical data as well as employee information and credentials will not only benefit from advanced encryption but include authentication technology which may use facial or biometric recognition or MFA to ensure data does not fall into the hands of bad actors. This also decreases hospital liability for data breaches.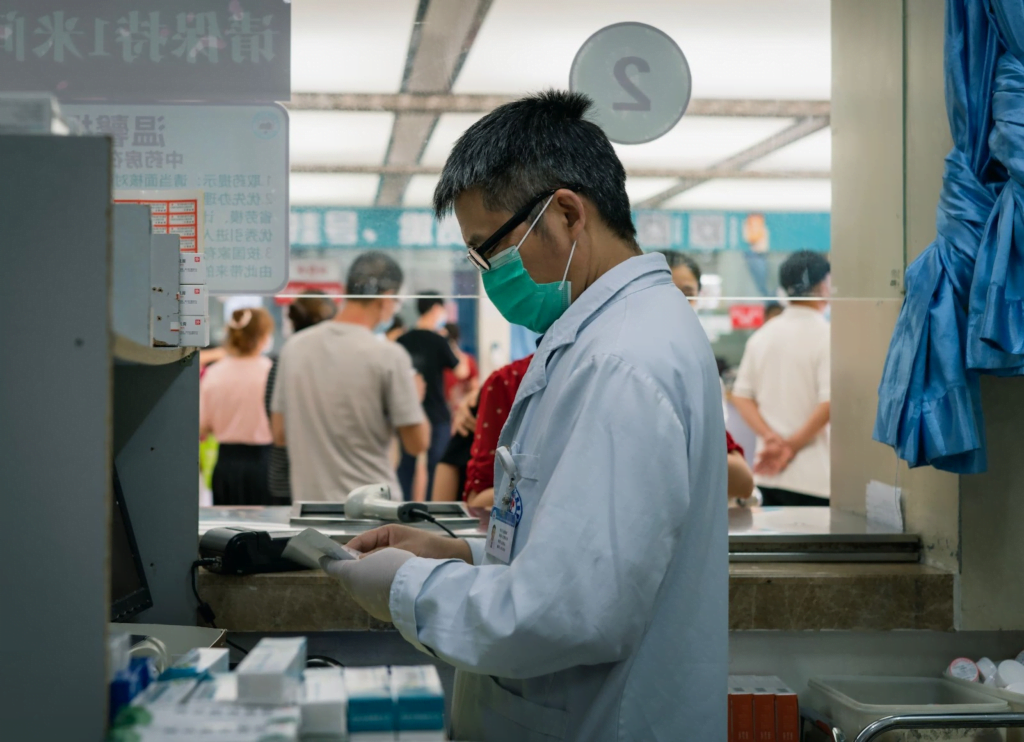 All Things Considered
Locked filing cabinets and traditional medicine dispensaries are a thing of the past as are keeping sensitive data storage within healthcare facilities. A security guard at entrances or security personnel watching video footage for hours on end is no more.
Technology-based access control can offer better management of visitors, more protection of narcotic supplies and expensive medical equipment, and ensure proper storage of sensitive patient and employee information. New access control solutions also permit management operations remotely facilitating administrators that may be away from facilities and premises.