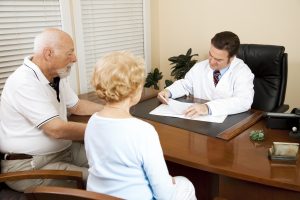 (This post was originally published on the Patients Helping Patients blog on the Patient Empowerment Network)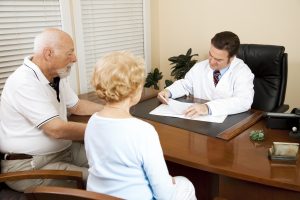 (This post was originally published on the Patients Helping Patients blog on the Patient Empowerment Network)
Expert physicians and cancer patients agree that getting a second opinion is crucial, even if you are very pleased with your primary medical team. It is your health and your life; take care of yourself!
A second opinion will help you learn more about your illness and treatment options. What you learn also will help you communicate intelligently with your medical team to get the best, most personalized care.
But doctor appointments can be scary, overwhelming and intimidating. There is the possibility of bad news and the apprehension of receiving confusing an difficult-to-understand information. Here are some tips to help you make the most of your second opinion appointment.
Prepare in advance
Plan to take a trusted friend or family member with you
This is critical. Memory retention is only 10% and less when you are stressed. You will not remember everything that is said during the appointment. You need to have someone there with you to be 'another set of eyes and ears'. Then you can discuss key points with this other person to make sure you both heard the same information, go over options, and, if appropriate, ask for their input and opinion,
Record the conversation
Ask the doctor if you can record the conversation. Pull out your smartphone and record it! Then you can play it back at your leisure and discuss it with your family and the person who accompanied you to the appointment. You can then go over key issues, play back critical discussions and not miss anything!
By the way, many expert physicians have endorsed the idea of recording the discussion at a doctor appointment so don't be afraid to ask!
Think of questions to ask and write them down ahead of time
No one thinks and speaks at the same time and does it effectively. And stress adds to the mix. So plan ahead and write your questions down to prepare yourself for the appointment. For example:
Confirmation of diagnosis
What are the next steps?
Am I eligible for a clinical trial?
What are my treatment options and does the second opinion doctor agree with the original treatment options?
What are the side effects of the treatment options?
If a clinical trial is advisable, you can ask these questions:
What is the purpose of the study?
Who is sponsoring the study, and who has reviewed and approved it?
What kinds of tests, medicines, surgery, or devices are involved? Are any procedures painful?
What are the possible risks, side effects, and benefits of taking part in the study?
How might this trial affect my daily life? Will I have to be in the hospital?
How long will the trial last?
Who will pay for the tests and treatments I receive?
Will I be reimbursed for other expenses (for example, travel and child care)?
Who will be in charge of my care?
What will happen after the trial?
Bottom line: You do not need to become a medical expert in your disease. By following the guidelines above, you can become more knowledgeable to make informed decisions about your path to improved health and quality of life.