How to Find a Qualified Doctor EXTENSION
The hard part is finding a qualified doctor, since the cardiovascular impact of vein problems can be so great. Let's learn how to find a qualified doctor for vein treatments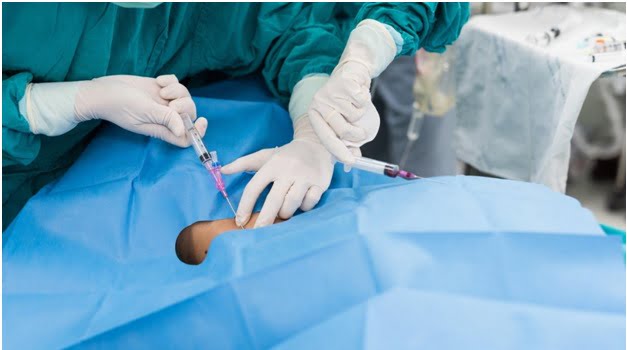 Varicose veins range from harmless but ugly spider veins to distorted veins that impair circulation and increase your risk of a blood clot. This is why you want to have veins treatments done sooner rather the later. When you're dealing with impaired mobility due to varicose veins, you don't want to have treatments done with a low rate of success. This wastes your time and money. This is why the work must be done by a good doctor who specializes in vein treatments. The hard part is finding a qualified doctor, since the cardiovascular impact of vein problems can be so great. Let's learn how to find a qualified doctor for vein treatments.
Start with the Qualifications
Veins could be treated by massage, compression socks and cosmetic procedures. However, the simpler solutions rarely address the underlying problem. Furthermore, cosmetic procedures like sclerotherapy are dangerous if done by the inexperienced. The solution is to start your search for a qualified doctor by searching for board certified doctors. If the vein will be treated surgically, you want to work with a surgeon who has ABMS board certification like Newportvascular. This certification is specific to the surgical and general medical care of patients with blood vessel conditions. Related certifications ensure that you're working with a qualified vein surgeon.
Verify Their Expertise
Determine if the doctors you are considering have experience treating your particular condition. This is true whether you're dealing with varicose veins, blood clots, or aneurisms. Vein clinics obviously do, but you need to verify they have actual physicians performing or supervising the work. You can do preliminary research reading reviews by patients. Was the procedure done by the doctor, a nurse or a cosmetologist?
A number of positive reviews is a point in their favor, but read the negative reviews, as well. Is there a pattern of problems when treating severe varicose veins or with post-operative recovery? If they don't do well with a particular subset of patients such as diabetics or those with blood disorders, you may not want to work with them. Instead, find a doctor who can treat your issue correctly. This is essential if you have clotting disorders or heart problems. Ask for recommendations and referrals.
One of the best predictors of good patient outcomes is other patients who've had the procedure you want and are happy with both the result and their treatment. This also guarantees the doctor can do things right when dealing with your situation. Narrow down your list of prospects to those you'd be willing to seek treatment from.
Verify Insurance
If you're paying cash for vein treatments, then this step is unnecessary. However, you may want to ask each doctor's office if they offer a cash discount, including when you pay with a HCRA or HSA card. For the rest of us, you'll start by calling doctors or checking their websites to verify that they accept your health insurance. Insurance coverage can save you an incredible amount of money on the procedure. You can winnow your list down further by rejecting those who don't accept your insurance. Then schedule an initial consultation.
Determine Whether You Want Them to Treat You
During the initial consultation, ask yourself if you are comfortable talking to the physician. Do they fully answer your questions? Does the doctor seeing you seem familiar with your underlying condition? What do you think of their bedside manner? Do they seem attentive when you bring up concerns? How considerate and qualified are their nurses? Go ahead with diagnostic tests the doctor recommends, since this gives them greater insight into your condition and may lead to discovery of potential complications. This is one reason why you want the visit covered by insurance though someone may advertise free consultations.
After you've met the doctor, re-read reviews now that you can filter it through your own experience. If you like the doctor, verify that they don't have issues in the back office with billing or after-care. Double-check patient satisfaction ratings. If you like the clinic but not the doctor, note that you can ask for a second opinion with another professional on the team. Conversely, if the office has a bad rap for failing to fill out paperwork explaining to insurers why the procedure is medically necessary, you're left with the full bill. And you won't want to work with this vein doctor.
Go ahead and get a second and third opinion before you schedule vein treatment with any physician. You may learn that there are other treatment options or doctors you prefer more. A side benefit of this is that you'll be better prepared for the procedure and educated regarding your options.
Arrange the Procedure
Once you understand your options and the costs involved, arrange treatment with the doctor of your choice. Be sure to ask about after-care and ways to prevent a re-occurrence of varicose veins or ulcers.