Mobile Health Around the Globe: Acquapura Tests Drinking Water Purity
How clean is the water you drink?
Drinking water purity is a big concern! After all, we are made of 70% water.

How clean is the water you drink?
Drinking water purity is a big concern! After all, we are made of 70% water.

Acquapura, from POD Technologies based in Italy, wants to make sure that the water you drink is safe and free from mineral solids. There are actually many kinds of toxic dissolved solids that can poison us. Nitrates, Sodium, Sulfates, Barium, Cadmium, Copper, and Fluoride are amongst the most dangerous. Our bodies cannot metabolise these dissolved solids that, as a consequence, tend to accumulate in our system, becoming a health threat. In our lifetime, we drink on average 4000 gallons of water, which transports into our bodies an average of 300 pounds of rock that we cannot utilize causing problems like gall and kidney stones and blockage of arteries.
The chart below shows levels of dissolved mineral solids in water: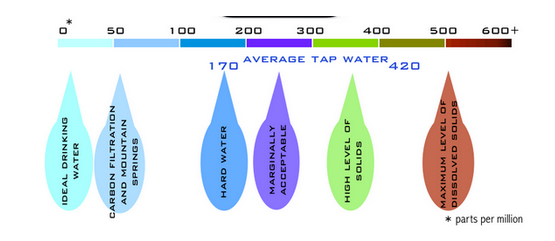 Acquapura will test the water you drink and store it in your own personal database on your smartphone. It will match an EPA color to indicate the range of purity and will also give you a precise value in parts per million. All your measures are recorded in your personal database with time and location stamps.
Acquapura uses a stylus to measure water purity. They are currently running a campaign on Indiegogo to start production of the stylus and get their product to consumers ASAP. They also have future plans to develop a testing procedure for arsenic in water. Surprised? Yes, there is arsenic in drinking water. Note this recent NYT article that talks about this danger.
And Acquapura wants to create a worldwide database for drinking water. Big plans indeed! But water is life; we can't live without it!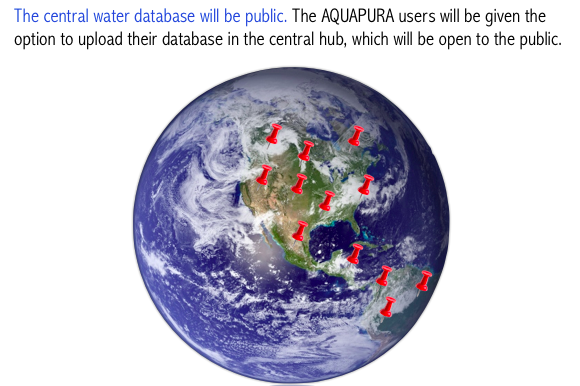 Now watch this interview with Acquapura founder and CEO, Diva Tommei:
To read other posts in this exclusive ongoing series, please visit the Mobile Health Around the Globe main page. And if you have a Mobile Health Around the Globe story to tell, please post a comment below or email me at joan@socialmediatoday.com Thanks!