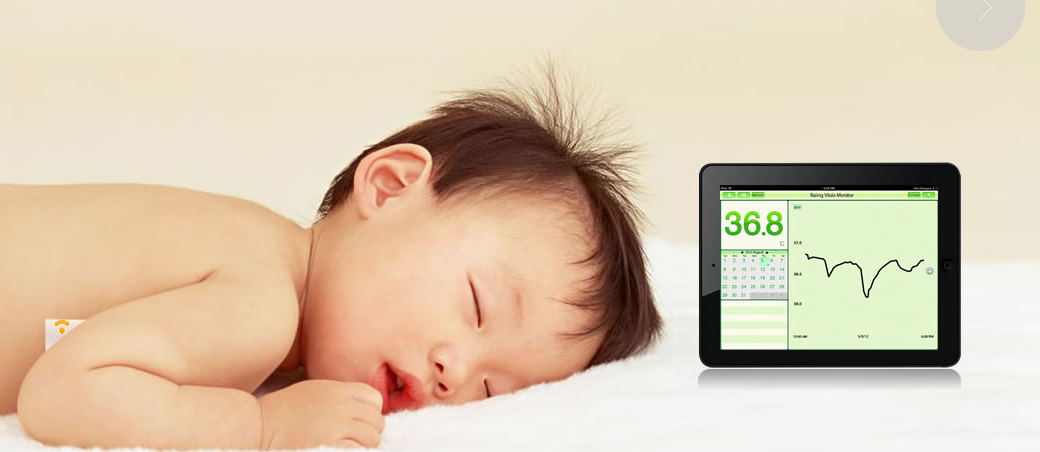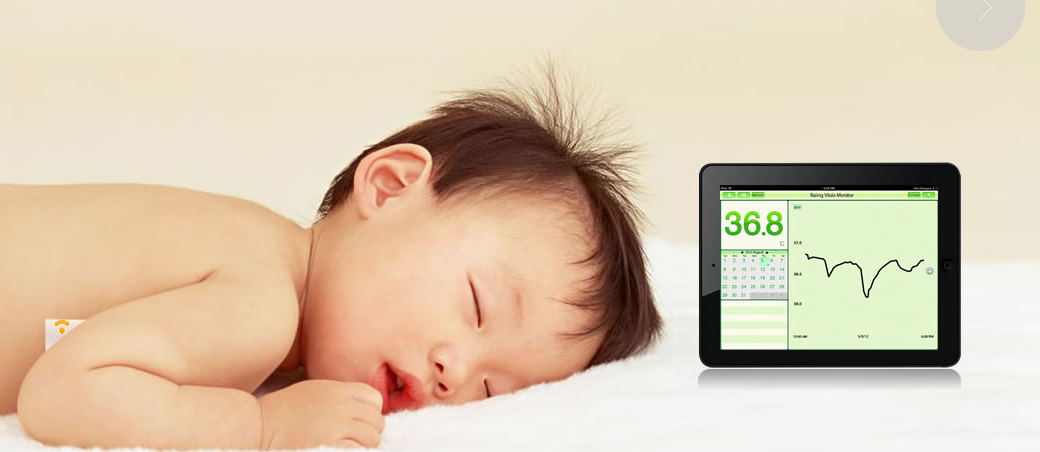 The Raiing Wireless Thermometer from China was given FDA clearance last year for children over 2 years old. The device, a peel and stick contact sensor, continuously monitors your child's temperature so you don't have to. No waking up your child to take his temperature every hour. Let him sleep!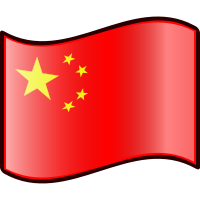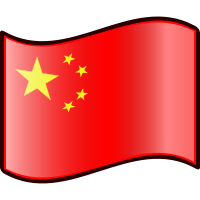 See how this works:
Adhere the wireless thermometer under your child's armpit. It will continuosly monitor temperature and send the data to your iPhone wherever you are. The materials in contact with the skin are free from irritants, toxins and allergens.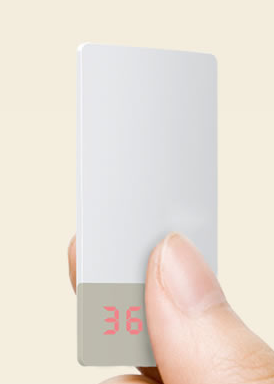 Temperature is monitored in Fahrenheit or Celsius easily and contiuously while your child sleeps. Data is recorded for 72 hours and can be stored in the cloud.
You can set the device to alert you if the temperature reaches a certain level.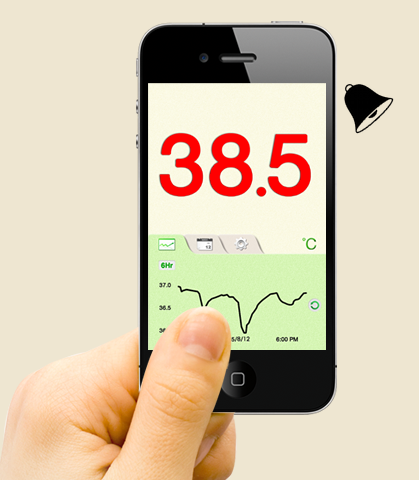 This way, you can rest easy, knowing that the device will keep track of your child's temperature so you don't have to.

Raiing is looking for a suitable business partner in the US and expects the thermometer to be available here in March 2013.
Below is a news video about the Raiing Wireless Thermometer:
To read other posts in this exclusive ongoing series, please visit the Mobile Health Around the Globe main page. And if you have a Mobile Health Around the Globe story to tell, please post a comment below or email me at joan@socialmediatoday.com Thanks!