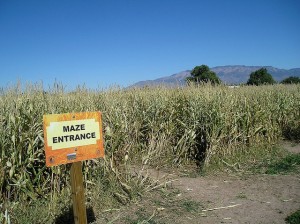 New Resources That Will Help Speed Diagnosis of Rare Diseases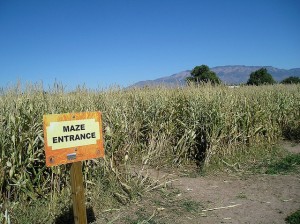 The rare community has made huge strides in the 30 years that have elapsed since the Orphan Drug Act was passed. There are more new treatments and there is more investment in research and more awareness of rare diseases than ever before.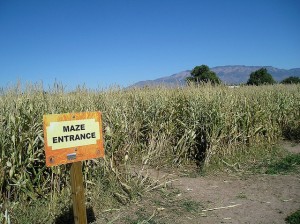 The rare community has made huge strides in the 30 years that have elapsed since the Orphan Drug Act was passed. There are more new treatments and there is more investment in research and more awareness of rare diseases than ever before. But what about diagnosis? Are we getting better at diagnosing rare diseases? The answer is yes and no.
"Obviously there are a lot of newer and better tools to determine the genetic causes of diseases," says Mary Dunkle, Vice President of Communications for the National Organization for Rare Disorders. "But if you look at the numbers as far as how long it takes to get a diagnosis, the numbers are more dire than the ones published early on – which leads me to believe we are finding out what we don't know. Diagnosis is one of the most common reasons people contact us."
Statistics on Diagnosis: Then and Now
The first study was done in 1989 by the National Commission on Orphan Diseases. Among their findings was this disturbing fact: for nearly 1/3 of patients it took up to 5 years to receive an accurate diagnosis after the onset of symptoms, and 15% of the population waited 6 or more years to be accurately diagnosed.
"NORD did a much smaller study in 2003 that addressed some of the same problems. For 36%, it took one year or longer, for 14% it took 6 years or longer," Dunkle noted. "The Global Genes and Shire study suggested even longer diagnosis delay. To prepare for this interview, I posted this question on our Facebook page: How long did it take you or your loved one to get a diagnosis? I analyzed the first 174 responses and here is what I came up with. It took 12 percent of these people 3-5 years to get a diagnosis, 20% were diagnosed in 5-10 years, 20% in 10 years or longer. But also, many of them took significantly longer – 35 or even 40 years."
Why is Diagnosis Such a Hard Problem to Solve?
One of the comments Dunkle received in response to her question on Facebook sums up what it is like to search for a diagnosis: "Five years, many tears, and tons of money."
Perhaps most heartbreaking of all are the cases that never receive a diagnosis, even after an exhaustive search and consultations with the best specialists in the country. The National Human Genome Research Institute advises parents who are racing the clock, trying to get a diagnosis for their child: "A diagnosis can take as many as five years, and occasionally may never happen, especially with rare conditions. In addition some experts say that 30% to 40% of special needs children do not have an exact diagnosis."
Many patients go through multiple misdiagnoses. Rare diagnoses far too often elude physicians who are trained not to think zebra. "There are 7000 of these diseases and it's not reasonable to expect pediatricians and family physicians to have all of them top of mind," Dunkle says. "The symptoms are vague and confusing and often look like other diseases; the problems are multi-system. And even physicians who are dedicated are constrained today in how much time they are able to spend with patients. People ask us, 'Do you know of a doctor that will take a personal interest in my disease and not rest until he or she gets to the bottom of it?' But the way our healthcare system is set up it makes that difficult."
New Developments in Diagnosis of Rare Diseases
The good news is that people are aware of the problem and are working together to solve it. "The NIH Undiagnosed Disease Program was established 5 years ago. Before that we had no place to refer people," Dunkle says. "They are preparing to expand that program in the Spring and will be announcing a network of sites at teaching hospitals around the country. That's really a wonderful thing! The first year they only had funding for 200 people. I think NORD alone referred that many."
Another exciting new development is NORD's new website that houses physicians' guides to help healthcare professionals diagnose rare diseases. "We launched it a year ago, but we're just starting to promote it," Dunkle says. "We have a dozen guides and several more in development. We recruit authors who are experts on rare diseases, so they are doctors writing to doctors. We have had visitors from more than 130 countries. We're planning more interaction so physicians can communicate with experts about problems that come out."
"We had quietly posted the first few guides. But this summer we added one on infantile spasms. We felt strongly about it and were eager to get it out. There is treatment but the disease is easy to overlook. Timely diagnosis and treatment will make a huge difference."
The infantile spasms guide was made possible by a 14-year-old boy, Jacob Maren, who had this seizure disorder in his first year of life and wanted to do something to increase awareness. He raised the money by giving musical concerts. Pfizer provided sponsorship for the Gaucher guide and Genzyme provided an educational grant for the Pompe guide.
"As soon as press releases went out we began to get calls and emails. It's exciting, especially when we hear from physicians that they found the guides helpful!" Dunkle added.
Other Resources to Help Diagnose Rare Diseases
In this series of posts, we'll be taking an in-depth look at others who are working to speed diagnosis of rare diseases. What do you think the challenges are? Who do you think is doing a good job of addressing them? What else do you think needs to be done on the diagnosis front? We'd love to hear your views and comments!
Photo courtesy of City of Albuquerque Open Space on Flickr