Mobile Health Around the Globe: Nokia Sensing XCHALLENGE mHealth Finalists
Originally published on MedCityNews.com
Originally published on MedCityNews.com
Overshadowed by the $10 million Tricorder challenge is another challenge unearthing amazing sensor innovations: Nokia and XPRIZE's $2.25 million Sensing XCHALLENGES, which encourage teams to build sensing technology to be used for identifying or diagnosing disease.
"While there has been an influx of market activity around health and fitness applications, medical diagnostic and sensing technologies for consumers remains scarce," said Henry Tirri, chief technology officer at Nokia, in a statement.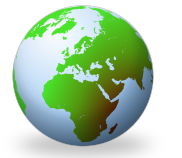 Judges for the competition just chose 12 innovative hardware sensors and software sensing technologies to advance as finalists in the first challenge, based on four factors: technology; trustworthiness; privacy and security; and regulations, standardization and interoperability.
A $525,000 grand prize and up to five $120,000 awards will be handed out at the Health 2.0 conference on Oct. 2. Check out the finalists below.
U.S.
Apollo (Pittsburgh): Developed by the company nanoLambda Inc., the device is the world's smallest spectrometer-on-a-chip for use in non-invasive detection of vital and health signals.
Holomic (Los Angeles): A company that started in the garage of executive/entrepreneur Neven Karlovac, Holomic is commercializing a rapid diagnostic reader, lens-free microscopes and other advanced photonics-based devices for resource-limited countries.
i-calQ (Salt Lake City): An Ebola outbreak in a remote part of Africa spawned the founders of i-calQ to create biosensor-equipped, smartphone-based diagnostics for use at point of care.
InSilixa (Sunnyvale, California): Hand-held, DNA-based diagnostic tools are the focus of this startup.
MoboSens (Urbana, Illinois): Professors, scientists, engineers and graduate students make up this team, which is working on a cellphone-based water pollution sensor at the University of Illinois at Urbana-Champaign and the National Center for Super Computing Applications.
Nanobiosym Health RADAR (Cambridge): This advanced nanotech incubator and research institute develops new technologies and spins off new companies and joint ventures aimed at solving unmet needs in global health, energy and the environment.
Programmable-Bio-Nan-Chip (Houston): Based at a research lab at Rice University, this group has blended MEMS devices, nano sensors, microfluidics, noninvasive testing and artificial intelligence to develop affordable and accessible lab-on-a-chip systems.
QUASAR (San Diego): QUASAR has 15 years of experience developing non-invasive physiological monitoring tools that use low-noise electromagnetic sensing technology.
Silicon BioDevices (Palo Alto): Founded in 2009 to commercialize point-of-care diagnostics, SBD is prototyping a mobile, disposable device that performs lab-quality immunoassays.
Japan
ABUS-urodynamics (Asahikawa, Hokkaido, Japan): This team from the urologic surgery department of Asahikawa Medical University uses an airborne ultrasound method to measure uroflowmetry.
Israel
Elfi-Tech (Rehovot, Israel): For seven years this company has been working on sensors that noninvasively measure blood flow waveform throughout the body, allowing for continuous monitoring of heart rate, blood perfusion, blood pressure and certain cardiac functions.
United Kingdom
Owlstone (Cambridge): Researchers at Cambridge University's Engineering Department developed chemical detection systems focused on high performance, reprogrammability, small size and low cost and have commercialized it in three markets.
To read other posts in this exclusive ongoing series, please visit the Mobile Health Around the Globe main page. And if you have a Mobile Health Around the Globe story to tell, please post a comment below or email me at joan@socialmediatoday.com Thanks!