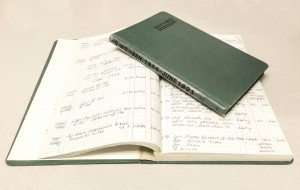 Collecting Data Is Imperative for Surgeons: A Talk with Dr. David Fisher
Dr. David Fisher is an orthopaedic surgeon from Indianapolis with more than 28 years of experience. He annually performs more than 500 total joint replacement procedures. Dr. Fisher is devoted to providing the best possible service to his patients and has maintained a massive outcomes data repository throughout his career.
Dr. David Fisher is an orthopaedic surgeon from Indianapolis with more than 28 years of experience. He annually performs more than 500 total joint replacement procedures. Dr. Fisher is devoted to providing the best possible service to his patients and has maintained a massive outcomes data repository throughout his career. His dedication to outcomes collection and analysis has led to prominent roles such as: Director of the Total Joint Service at Methodist Hospital, Director of the Total Joint Center at the Indiana Orthopaedic Hospital, Past-President of OrthoIndy, and serving as a consultant/designer/advisor for several orthopaedic manufacturers and healthcare organizations. We interviewed him on his dedication to data: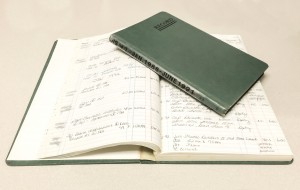 When did you start collecting functional outcomes and why? How much data have you collected so far?
From the day I went into practice after my fellowship, I felt that it was important to track your performance, so you know how you're doing and how you can make changes to improve care for patients. Now almost 30 years later, I have more than 14,000 patients in my personal database. This has provided a wealth of information and data for research and publications.
Many surgeons don't currently collect functional outcomes, why do you think they should?
If you have academic interest, you have to. In order to publish in a peer-reviewed publication you have to have data. Beyond that, I think the real value is in collecting your own data to compare yourself to others in a quality assurance manner. I have been able to track my length of stay and complication rates to compare year to year. I've also been able see how little changes in surgical technique or implant design used can affect results, which is very valuable information to the industry. It has also helped with my patient satisfaction efforts in tracking anesthesia and pain management protocols to give patients the best experience possible.
What is difficult about collecting functional outcomes?
You need a certain level of information to assess patient outcomes. For example, if we're looking at blood clots following total joint replacement, and testing a new anticoagulant, we need to see hundreds of patients to see if the change is positive. Plus, it can take a lot of time. I have always been dedicated to using office visit time to measuring function pre- and post-operatively, but it's hard and a little time consuming. I've used paper forms forever and then scanned them in, so now I have over 25 years of forms stacked that have been entered into my database. This includes surgical records, outcome forms and x-ray analysis.
You have used a lot of different tools over the years to collect functional outcomes and not been quite satisfied, what was missing?
First, outcomes measurement has been a moving target. When I started it was the Harris Hip Score and the Knee Society score. The industry now uses a number of validated scoring systems, but there is not universal acceptance of one. Peer reviewed publications require one of several outcome tools.
Secondly, I have been looking to automate the collection of outcomes data, and I was tasked by my group a few years ago to solve this problem. We reviewed current systems and the corporate decision was to wait until it was clear which was best. There has been some effort to develop it in house, but not with much success. But I still wanted to pursue it, and recently I decided to use Wellbe.
What positive things have you seen while having an automated system in place for navigating your patients?
We thought it would be a great way to send information back and forth. It's an effective way to deliver education and preparation instructions, as well as get information back on how patients were doing. There are a lot of potential ways to utilize this technology.
In the past I had a written manual for patient education, and organized a class for patients having total hip and knee procedures. We also included information on frequently asked questions and other resources on my website. But now I can interact with patients much more readily, patients seem to be are more prepared, and have a higher level of understanding about their surgery and the recovery process.
What do you hope to achieve with your new data set of patient-reported outcomes?
I hope to get to the point where patients are sending functional outcomes data before they even come to the office, making life easier for me and my staff. Collecting this data in real time can shorten the time needed in office. With an automated program like Wellbe, patients feel like their talking to me every week, like they're in the room with me every time I send an email. They feel like I'm right there with them every step of the way and that's important for their confidence.
I would also like to tighten up intervals between data collection points and contact my patients on a regular basis, surveilling implants year after year. If they move out of state, I can still stay connected and track any complications or failures that might occur. Then as an organization, I hope someday we will be able to provide outcome information to our physicians so they can compare themselves with their peers.
What do you see in the future for orthopedic surgeons, how can they set themselves up for success?
With value-driven care and bundled payment projects developing across the country, I feel collecting data enhances our ability to participate in those projects. I also believe that "If you don't collect your data, someone will collect it for you." With my own performance data in hand, I have something to refute or challenge an outside entity that is trying to track my performance, whether that is an insurance company, hospital system, or government agency. I can't imagine what surgeons who don't have this data will do when their reputation and livelihood depends on it.
Many surgeons believe their patients are too old to engage with technology, what has been your experience?
We have a fairly high percentage of patients participating in our online program, I think it is 78%. There are always going to be some people who don't do the internet thing. But the numbers are growing, and if it is easy to connect with patients this way, then why not? Currently, I'm just trying to test drive this technology and see what it can do. Maybe in the future I can get all the way to a virtual office visit where I can interact with a patient and get their outcomes, they can send an x-ray from wherever they are and I can review it and get reimbursed for that activity.
The biggest potential in online technology is to provide a way to stay in contact with my patients, to raise their confidence, and provide them with education. On any given Monday my office can get 300-400 phone calls between my scheduler and Nurse Practitioner, so I'm hoping this technology has the potential to electronically answer questions and direct patient flow, thereby easing up some of the direct involvement in time and resources. I'm excited about it.