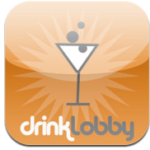 15 iPhone Apps Redefining College Drinking
by Staff Writers at Best Colleges Online
First posted on Best Colleges Online on 5/1/2012
by Staff Writers at Best Colleges Online
First posted on Best Colleges Online on 5/1/2012
When someone figures out how to make an iPhone dispense Bud Light, civilization as we know it will pretty much be over. Until then, there are a number of new apps hitting the market that stand to redefine the way we think of drinking in college and elsewhere. Many developers have created programs that can take away many of the risks commonly associated with college-age drinkers, while others have focused on making the experience more interactive or easier on the wallet. Here are 15 apps changing the drinking game.
DRINKLOBBY
With drinklobby, you never have to drink alone again. Creator Cesar Guinovart designed the app so that people could drink and interact with other fans of similar drinks via social media. Drinklobby lets you photograph and keep track of what you've been drinking, share that info with friends, and even receive trophies for unlocking certain drink combos.
RED CUP
The eponymous beer container of choice for college students becomes a free app, courtesy of some University of Alabama students. Students in the Tuscaloosa area are able to check which local bar has boasted the cheapest beer or shots in the last 60 minutes. And they even made it free.
SECURAFONE
For parents who are concerned about their kids going off to college and drinking and driving, SecuraFone may provide some peace of mind. The app has the ability to track when a user goes over the speed limit, as well as monitor where they are at all times. It can also notify a third party when the user leaves a certain area, say, a frat house.
DRUNKGUARD
This app is made available for free by professional breathalyzer company Lifeloc Technologies. An "all-in-one" BAC app, DrunkGuard gives users a sober-up timer, helps prevent drunk dialing and texting, calculates how much a user can expect to drink safely, and dials a cab service automatically. Users say the app is the next best thing to actually bringing a breathalyzer with them.
SHOW ME MY BUZZ
Odds are, if you have to check an app to see if you're too drunk to drive, you probably are. That's the beauty of BAC calculator app Show Me My Buzz. Input your weight, how long you've been drinking, and how many drinks of beer, wine, and liquor you've had, and the app spits out your estimated alcohol level. The catch is it will recommend you call a cab, every time.
STREETSAFE
Though there's a monthly fee involved, StreetSafe is another app that could take much of the danger out of walking home intoxicated from a college party. Activating the app connects the user with a live security advisor who will keep the user awake and calm and guide them home safely, or notify emergency personnel if necessary. It even has a silent alarm the user can trigger to dial 911 surreptitiously.
GET ME HOME PRO
The guys behind the Red Cup app figured they should create something to help drunk students get home. The result was Get Me Home, a $1.99 download that lets users bookmark a location like their apartment with one click and helps them call a cab. When they want to head home, a green arrow points them in the right direction, turning red if they get off course.
UNTAPPD
Do you consider yourself a beer connoisseur? Then you'll want to download this free app to connect with your friends and other beer lovers around you. You can see what beers other people are drinking and what they have to say about them, as well as upload your own pics and thoughts about what you're imbibing at the moment.
SOCIAL DRINKING 101
You won't find this one on the syllabus; you'll need to head to iTunes for this beginner's course in college drinking games, from cards to quarters. In case you are wondering, all the games have been "extensively tested" in real-world social situations and have been given the thumbs-up from participants. Of course, it goes without saying, but we'll say it anyway: Please drink responsibly.
WEBROOT SOBRIETY TEST
Hopefully you know employers look at job applicants' Facebook pages, which means you'll want to keep incriminating photos of a drunk you off the Internet. Internet security company Webroot designed this app specifically "to prevent the loss of clothing, dignity, job, marriage or friends." Although not technically a real sobriety test, it might remind you to drink responsibly at your next college party.
MIXOLOGIST
If you're a college senior, and you're ready to put your days of shotgunning PBR behind you and raise your drinking to a new level of sophistication, try Mixologist. With nearly 8,000 searchable drink recipes, you can start learning now how to throw a party for your coworkers and mix anything anyone asks for.
IPINT
This app is the next best thing to getting beer to come out of your iPhone. Now you can enjoy a nice iBeer while sitting in class, courtesy of Carling Lager, a British beer maker. The lifelike ale on your screen tilts, pours, and splashes like the real thing, and disappears when you "drink" it. Have as many of these as you like; they're free, and there's no hangover.
LAST CALL
Last Call is another free blood alcohol calculator, with the ability to view how much you've drunk on previous nights. Although it does not have the functionality to track multiple users, it does come with a directory of taxi services and even DUI lawyers in your area, which will hopefully not be necessary.
CIRCLEOF6
This app is a great tool for staying safe in college if you've been drinking. Harnessing the power of social connectedness, the app sets up six of your friends as contacts you can easily notify to come get you, say if you're drunk and can't drive. The app uses GPS to send your friends your location and guide them to you, even if you are incapacitated or otherwise unaware of where you are.
STOP DRINKING WITH ANDREW JOHNSON
The name is kind of misleading. This app is not trying to get you to stop drinking with some guy named Andrew, it's designed to get you to stop drinking period. If you feel your college drinking is getting out of hand, the app can motivate you to stop or cut back with motivational audio suggestions.