HealthIT technologies that are flexible provide more value to organizations
The right technology solution can be a catalyst for healthcare providers to achieve their goals. That point is not lost on today's HealthIT leaders who ranked IT Value Proposition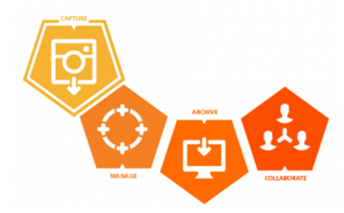 among their top concerns for 2016 in the annual IT Trends Study from the Society for Information Management (SIM).
Not only was IT Value Proposition in the top 10 of the most important IT management issues for the organization, it was also in the top 10 of the personally most important IT management issues, coming in at No. 6 and No. 8, respectively. Their personal concern for IT's value proposition "demonstrates that IT leaders not only consider themselves technology leaders, but also recognize the significant role they play in the achievement of organization goals," according to the study.
Carestream's Vue Clinical Collaboration Platform (CCP) is a great example of a technology solution with a strong health IT Value Proposition, equipping those responsible for providing, receiving and reimbursing care with the ability to share and manage clinical data in ways that can help reduce costs and improve care. Additionally, CCP manages images with a standards-based modular platform, which means an organization can implement the programs it needs in the short term, and add additional modules at a later time as needed.
For example, if your image management strategy includes image sharing and better collaboration with clinicians and referring physicians, adding the Vue Motion module will achieve that. The Vue Motion module supports image-enabled Electronic Health Records (EHR) and Electronic Medical Records (EMR)—giving clinicians access to images. The Vue Motion module works by embedding an enterprise viewer into your EHR, then ingesting and tagging all patient images, which then become part of a holistic patient record that can be easily accessed by clinicians. Studies have shown that there's higher perceived value for primary care physicians and patients when clinical images are part of the patient record.
There is a great advantage to implementing modules as needed, without adding other technologies that won't be readily used and appreciated. When you have a modular standards-based platform with a unified back end infrastructure, health IT CIOs can look to streamline resources, consolidate silos of data and enable new toolsets without a significant investment. For example, in radiology, rather than replacing the entire PACS, radiologists can continue to use the diagnostic viewer while adding an enterprise repository that can manage other image data from oncology, dermatology, surgery and other areas.
In addition, if achieving Meaningful Use is part of your image management strategy, adding the MyVue Patient Portal can contribute toward the Patient Satisfaction metric. MyVue not only aligns closely with HealthIT strategy, but is also FDA cleared for diagnostic reading.
Collaboration also can help elevate the value of imaging by enabling telemedicine and teleradiology. Being set up for expansion into these areas can directly contribute to the organization's bottom line. Enabling collaboration and laying a pathway to incorporate additional technologies add up to a solid IT Value Proposition.
#healthIT #PACS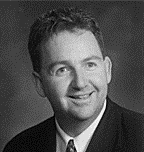 Randy Robertson is a Business Development Manager with Carestream Health
The post CIO Perspective: The IT Value Proposition of Healthcare Technologies appeared first on Everything Rad.