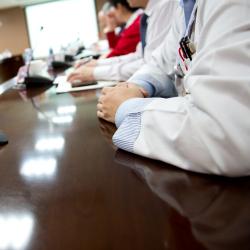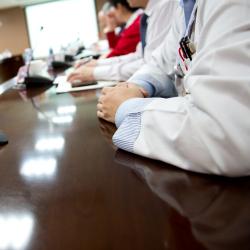 Work starts a second after an agreement is signed with a medical devices distributor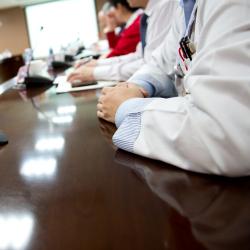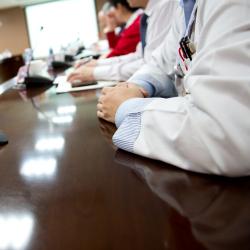 Work starts a second after an agreement is signed with a medical devices distributor
Signing a distribution agreement with a local or regional distributor is only the start of your activity in a certain territory. Even if the distribution agreement stipulates that it is the distributor's role to handle all marketing and sales efforts, you shouldn't count on it. Quarterly visits to the region, participating at annual local or regional medical exhibitions and the occasional "what's up" call are simply not enough.
You can use online marketing to help distributors promote your device and product
While I am a great believer in being present in the field, there are other things you can do to help a medical devices distributor become engaged with your product – and promote it. You will need to allocate a budget for this, but these expenses are negligible compared to the cost of a cancelled agreement after a year, when the time and credibility lost is far greater.
So what can you do? Which of these have you heard about but so far haven't taken the plunge to try? A lot of the tools are simply online medical marketing techniques.
Help the distributor build a pipeline by creating leads to sales yourself – Helping distributors obtain quality leads will increase your appeal and make you stand out from other companies they represent. There are many ways in which you can do this remotely and the online world is your opportunity. Have you considered advertising to physicians or patients using Google Adwords? Patients are extremely involved in their health and have a direct impact on the decision making of healthcare professionals.
Create engaging tools and content – Your medical marcom materials need to be stellar. Are your messages sharp enough? Does the physician understand your device and its benefit fast (in as short as 7 seconds)? Are your materials free of grammar errors? I have met more than one company that invested heavily in R&D, clinical studies, patents, etc., but went the cheaper route on patient brochures, which were designed to encourage patients to participate in the clinical study. In one case, there were even some spelling mistakes. How much will slow patient recruiting cost these companies?
Train all the time, remotely – Field training is never enough. Try to find ways to engage with your medical devices distributors, offering training on new features, suggesting new publications they could use, etc. There are some really good online tools to remotely train sales reps. We even posted information about one such tool (micro-training modules) a while back.
Create a newsletter – Write a quarterly company newsletter which you can send to your distributor and he can forward to physicians he works with. Offer physicians the opportunity to register to this newsletter though your website. You can write about anything – from industry ad company updates to product updates and new studies. Start this early to build a relationship with your brand. There are free newsletter platforms you can use such as MailChimp.
Video Conference – Seeing your face is far better than hearing your voice. Sight and sound work better to create a more personal touch. Skype has a video feature, as do others. You can even share a presentation and information on screen.
Start Narrow. Start Smart.
Medical marketing and sales support come in different shapes and forms and the above list is only a partial one. Another thing that you can do, especially if you are a young medical technology startup making your first steps in medical sales, is to start narrow, meaning: begin in limited territories where you see the greatest opportunity. Properly training your distributors, generating clinical data that is solid, learning and then moving on may be the way to go. Spreading your efforts across too many countries for "opportunistic" medical sales may be counterproductive.
What do you think?
(marketing and sales / shutterstock)