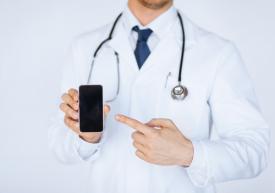 A bit more than two years after releasing their draft guidance, FDA has released the final guidance (pdf) on mobile medical apps (FDA press release).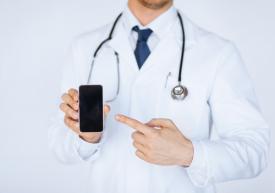 A bit more than two years after releasing their draft guidance, FDA has released the final guidance (pdf) on mobile medical apps (FDA press release). FDA also put up a new page on their web site with information on mobile medical apps.
In this final guidance, FDA has chosen to use two factors to distinguish between mobile medical apps that are low risk that they do not intend to regulate, and higher risk apps that will be regulated. FDA will regulate those mobile medical apps intended:
to be used as an accessory to a regulated medical device; or
to transform a mobile platform into a regulated medical device.
As always with FDA, the question of whether a mobile app is regulated or not, will be decided on the intended use or claims made by the manufacturer as described in promotional materials, user manuals and similar content and communications.
FDA references two pages of examples of mobile medical apps. The first list includes Class II medical devices that have received premarket clearance (aka, a 510k). Anyone can submit a 510k for clearance for any kind of device – whether FDA really thinks its a medical device or not. Consequently, this list is not an absolute guide to what FDA considers a mobile medical app that they want to regulate. Unfortunately, the page does not include any links to product information or information on the 510k summary for each product. A search on the "K number" in the FDA's 510k database, e.g., K020866 for Abbott's Freestyle Tracker Diabetes Management System, will return a 510k summary for the product, including intended use, classification and product code.
The second list is a reproduction of the final guidance Appendix C, Examples of mobile apps that are the focus of FDA's regulatory oversight (mobile medical apps). Here, examples of products FDA intends to regulate are described, along with possible product codes. (For more information, FDA's page on product codes is here.)
This guidance process was not without some controversy. One group, lead by Brad Thompson and the mHealth Regulatory Coalition, was pushing for a quick publication of the final guidance in an effort to end the existing ambiguities around regulating mobile medical apps. Another group, was lobbying for a delay of the final guidance until the FDASIA Workgroup completed their recommendations on the potential (inevitable, really) regulation of health care IT (HIT). Thompson replied, noting that waiting for legislation as suggested by the "delay guidance" group would take months or years, and the market would benefit from a reduction of ambiguity regarding mobile medical apps now.
Interestingly, the FDASIA Workgroup recommendations are mostly in line with FDA's final guidance on mobile medical apps. It appears that FDA sought to reduce regulatory uncertainty regarding mobile medical apps in the short term, while looking to address some of the more broad issues raised by the FDASIA Workgroup in the medium to long term.
So, does the final guidance change anything? No, not really.
In this final guidance FDA has repeated, once again, that if a product meets the legal definition of a medical device, FDA can regulate it as a medical device – regardless of whether it's something traditional like a stethoscope or patient monitor, or something that was never envisioned when the FDA was created, like computer software or mobile computing platforms. (The same goes for HIT, but that's a topic for another blog post.)
For a developer of mobile apps a first step is to determine whether FDA is going to want to regulate it. Any company making products for health care should complete an analysis of whether their product is a medical device or not – and why. This determination should include details on how the intended use and claims of the product might or might not shift the product from not being regulated to being a regulated medical device, and vice a versa. If you're not already regulated, with a regulatory affairs staff, get an outside regulatory affairs expert to assist.
In the guidance and on their mobile medical apps web page, FDA encourages companies to seek clarification from FDA. Certainly in matters of controversy, the FDA is the final and ultimate word. Be aware that how one goes about asking questions of the FDA can unintentionally commit the company to a certain course of action with FDA. If your company is not already regulated, always get a knowledgeable person to frame things and interact with FDA to maintain maximum flexibility in how, or whether, your product is regulated.
(mobile medical app / shutterstock)