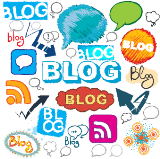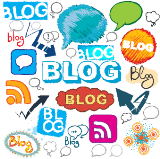 EXCLUSIVE POST – In March 2012 the Wall Street Journal's Health Blog marked its fifth anniversary. With more than 7,300 posts and 118,000 comments to date, the blog's birthday is significant because it demonstrates that interest in health care blogs continues to grow. Creating interesting, high quality content is essential in becoming a successful health care blogger; however, even the best content needs promotional help to gain visibility and readership.
Here are six strategies to effectively promote your health care blog to build readership and traffic:
1. Optimize for search. Search engine optimization techniques work for blogs too. Selecting relevant keywords and placing them thoughtfully in the titles and body of your blog text are important first steps in optimizing your blog content for search. And don't forget to register your blog on Google, Bing and Technorati, a specialized search engine focused on blogs.
2. Syndicate to maximize exposure. Your original content can be published on your blog's site as well as health care portals that aggregate content from multiple health care blogs. Each portal has specific directions on submitting posts for publication on their sites. Choose a portal whose target audience or theme most closely matches your blog. Some health portals to consider:
3. Participate in blog carnivals. A blog carnival is an event in which bloggers submit posts to a host blog for inclusion in a themed post which summarizes the work of contributing bloggers. Bloggers take turns hosting the carnival on their site. Participation in blog carnivals, as both a host and a contributor, is an excellent way to gain visibility and cultivate relationships with other bloggers. Well known health care blog carnivals include:
4. Post responses on influential health care blogs. Leaving comments on other blogs allows you to establish relationships with influential bloggers and create visibility for your own blog. However, as David Meerman Scott writes in The New Rules of Marketing and PR, it requires skill and finesse to execute this strategy. The key, Scott advises, is to focus your response on the issues raised by the blog post, not to write about yourself; though he notes it is perfectly acceptable to provide a link to your blog's URL within your response.
To effectively use this strategy you will also want to comment on well-known blogs written by health care thought leaders whose topics are relevant to yours. To identify influential bloggers you may want to use Technorati, a blog search engine, or consult a service such as Klout which identifies influential people and organizations by topic. (Note you will need to set up an account to access Klout.) The health care blog portals and carnivals mentioned above are also excellent sources for identifying influential health care blogs.
Here is a small sampling of some respected, independent health care bloggers whose blogs you may want to follow:
Physician Authored Blogs:
Westby Fisher (Dr. Wes)
Kenneth Lin (Common Sense Family Doctor)
Elaine Schattner (Medical Lessons)
Mike Sevilla (Family Medicine Rocks)
Patient Authored Blogs:
Dave deBronkart (ePatientDave)
Jackie Fox (Dispatch from Second Base)
Kerri Morrone Sparling (Six Until Me)
Policy and General Health Care Issues:
David Harlow (HealthBlawg)
Paul Levy (Not Running a Hospital)
David Williams (Health Business Blog)
Health Care Social Media:
Barbara Ficarra (Health in 30)
Nicola Ziady (BSocial)
Pharmaceutical Industry:
Sally Church (Pharma Strategy Blog)
Derek Lowe (In the Pipeline)
John Mack (Pharma Marketing Blog)
Ed Silverman (Pharmalot)
(For a good list of the top 10 health care technology blogs see Barbara Ficarra's March 13, 2012 post.)
5. Host a guest blogger. Capitalize on the name recognition of thought leaders and other well known bloggers (see above) by asking them to write a guest post for your blog.
6. Leverage your social networks. Posting a link to your blog posts across social networks can increase visibility and search engine ranking. This includes posting links on your Facebook and Linkedin updates, in relevant Linkedin discussion groups, and sharing on Google+. Links to blog posts should also be tweeted a couple times a day for several days after publication to ensure that post links don't get lost in your Twitter stream. Again, this strategy requires some finesse and judgment to ensure you don't cross the line from a reasonable level of promotion to spamming.
Finally, you will want to measure the effectiveness of your promotional efforts by using analytic tools to monitor statistics such as number of visits, traffic sources and time spent on your blog. Several free options such as Google Analytics, Site Meter and Stat Counter are available.
Creating blog content can require a significant investment of time. To maximize your return on investment it's equally important to spend time promoting your content as well as creating it.
What strategies have you found effective in promoting your health care blog?
Follow @jamierauscher or visit my blog at www.Healthjam.net