Five Delightful And Useful Must-Haves For Mums To Be
Is someone you know expecting a baby? These must-haves for mums to be are likely to make her first days of motherhood a bit more smooth and joyful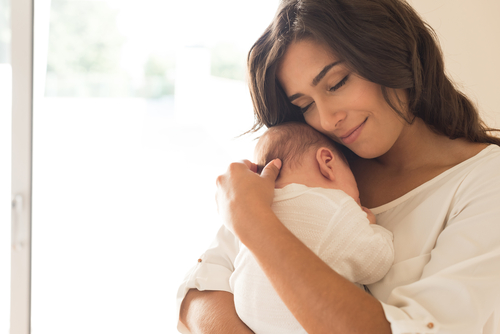 Pregnancy and parenting are exciting experiences. But they can also be quite stressful. For new parents, the prospect of a baby comes with a lot of worry about the unknown. When you're expecting a baby, you'll be bombarded with lists of things companies think you need to buy and tons of recommendations from friends and family alike You can listen to them or you can read our five must-haves for Mums-to-be.
Essentials for the Nursery

There are only a few things that count as essential for the nursery. The baby needs a safe place to sleep. Whether that's a crib or a bassinet is up to you. You need a diaper changing location with all of the supplies in easy reach. A changing table is the best way to achieve this. You'll also appreciate a diaper pail that closes up securely after you drop in the most recent load, so that you don't have to smell it until you empty it. Toys are also an essential, but it is easy to go overboard. After all, your child will be thrilled with a single stuffed animal.
Swings are useful but not essential unless you have other children. If you get a baby swing, it needs to be tricked out. A self-rocking swing that will play music and put the baby to sleep will buy you a few minutes more to finish the laundry or get the toddler out of the tub.
Essentials for Travel

One of the most important essentials you need for a new baby is a safe car seat. An infant carrier is also important. Sometimes a car travel system can actually be transformed into an infant carrier, so try and find something that works for you. And trust us that you need it. Get an infant carrier or stroller even if you're convinced you'll be carrying the baby 24/7. The best ones let you take a sleeping baby out of their car seat and snap them into place on the modular stroller. Once your child is sitting up on their own, you will want to have a second upright stroller. This is a life-saver when you're trying to pop in and out of the store.
Furthermore, you'll be using it once your child is too big for the car travel system except for the car seat. Another essential item for travel is a diaper bag that organizes all of your essentials like diapers, wipes, toys, and food without taking up too much space. You will make your life much easier if you pick out a diaper bag that doubles as a purse. Then you won't have to juggle a baby, purse and diaper bag all at once.
A portable playpen is also a good idea once the child starts crawling all over the shop. You can't expect the infant carrier to serve as a bassinet for long. Once the child is sitting up, you should get a travel chair so that your child has a high chair no matter where you are.
Good Health Insurance

Mums to be need good health coverage. It is essential to both your health and that of your baby, both before and after birth. It gives you access to specialists of your choice. It may let you have back massages for your back pain and homeopathic treatments you'd otherwise have to pay for out of pocket.
Always perform a health insurance comparison before you sign up for health insurance so that you find a policy with the lowest rates while providing the coverage you need. Look at the total cost of a given plan based on how you're likely to use it, not just the monthly premium. It isn't any good if you can't afford the out of pocket costs. It isn't useful if you can't find a local service provider for you and your child.
The Kitchen Essentials

Whether you are going to bottle feed or breastfeed your child, you're going to have to sterilize items like pacifiers, medicine cups and sippy cups. This is why sterilizing systems are a must-have for every Mum-to-be. All of these items need to be sterilized regularly to prevent illness. As your child grows up, you'll be using this equipment on new items like teething rings.
If you're not breastfeeding, then you'll need baby bottles and brushes to clean them before the baby arrives. It will be a few months before you need unbreakable plates and sippy cups.
Essentials for Baby

There are plenty of jokes that the only things newborns do are eat, sleep, and poop. This puts diapers at the top of the shopping list for Mums-to-be. However, it isn't the only thing you need to acquire. For example, you should pick up baby wipes and the creams that will prevent diaper rash and keep the child's skin smooth. Pick up nursing cream for yourself so that you don't end up with chafed nipples. Once you have these essentials, you can consider yourself ready for your baby's arrival. Everything else is a matter of preference and convenience.
Conclusion
Expecting a baby is an exciting time in any family's life, and these must haves will help those early days of motherhood run more smoothly.