Mobile Health Around the Globe: Bringing Telemedicine to Remote Areas in Latin America
From Aug. 21-25, GlobalMed joined local reseller Redsicom in an effort to provide much-needed healthcare to low-income Colombians living in a remote area of the country. GlobalMed participated in a Healthcare Brigade, organized by the San Jose Hospital and the Fundación Universitaria Ciencias de la Salud (FUCS) from Bogotá.

Under the supervision of Dr. Nandy Rodriguez, an ophthalmologist, the Brigade visited the Fundación Proboquilla (Proboquilla Foundation) in a neighborhood located in La Boquilla, a small town in the vicinity of Cartagena de Indias, where they provided assistance to dozens of Colombian families in the region.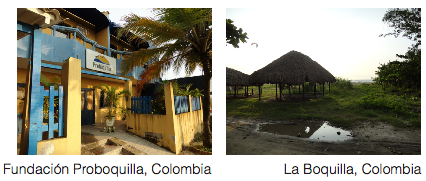 The Proboquilla Foundation is a nonprofit organization that promotes the development of programs and projects for the benefit of vulnerable families in the communities of Tierra Baja, Puerto Rey, Manzanillo del Mar and Zapatero. The Foundation provides leadership training and the proactive attitude needed to improve education in the community.
To achieve these objectives, the Foundation encourages the physical and mental development of vulnerable children, youth and adults by supporting GlobalMed Partners with Organizations to Bring Telemedicine to Remote Areas in Latin America several initiatives in the areas of health and nutrition, education and culture, creative projects and infrastructure management within the geographic area and its inhabitants.
GlobalMed and Redsicom collaborated by bringing top-of-the-line telemedicine equipment to help participating doctors achieve better diagnostics, and by providing the community with accurate diagnoses and connectivity with specialists located in Bogotá. Using its Transportable Examination Station (TES), GlobalMed was able to facilitate the transmission of medical data from this remote area.
The Brigade comprised a group of several doctors from different medical areas, including:
Dr. Nandy Rodriguez, Ophthalmology
Dr. Lina Romero, Pediatrics
Dr. Norman Norato, General Medicine
Dr. Andrea Pinto, Cardiology
Dr. Marcela Perez, Gynecology
Dr. Ronald Salazar, Psychology
Dr. Angelica Nieto, Psychology
Dr. Miriam Puerto, Cito-histotechnology
Ms. Diana Gonzalez, Lead Nurse
Ing. Freddy Bueno, IT Tech Support
Ing.Jorge Sanchez, IT Tech Support
Ing. Rene Maldonado, Director of Telemedicine from Redsicom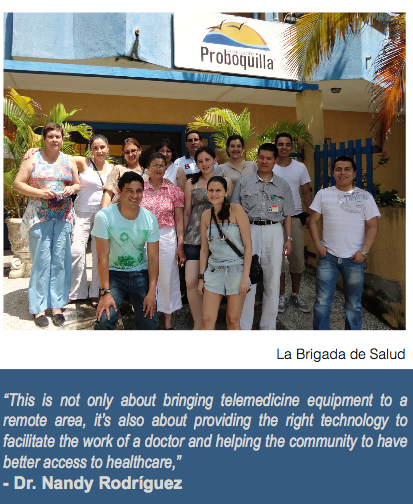 The Brigade offered consultations to many people who came from different parts of the region and lined up in the early hours at the Foundation building to receive medical attention. Thanks to the technology used, all the patients were able to see the doctors and no one left without receiving proper medical attention.
Dr. Nandy Rodriguez said the use of the "right" technology was crucial to fulfilling the remote community's healthcare needs.
"This is not only about bringing telemedicine equipment to a remote area, it's also about providing the right technology to facilitate the work of a doctor and helping the community to have better access to healthcare," Rodriguez said.
The Healthcare Brigade/Proboquilla Foundation initiative is in line with GlobalMed's Corporate and Social Responsibility model in allowing nonprofit organizations to use equipment that provides adequate medical help to those who are less fortunate.
Dr. Lina Romero, a pediatrician, lauded the ease of use of GlobalMed's equipment.
"Telemedicine is helping us and also the people in these communities. The equipment is easy to use and allows other doctors who are not physically present to experience what we see in these remote areas," Romero said
Some Images From Doctors' Consults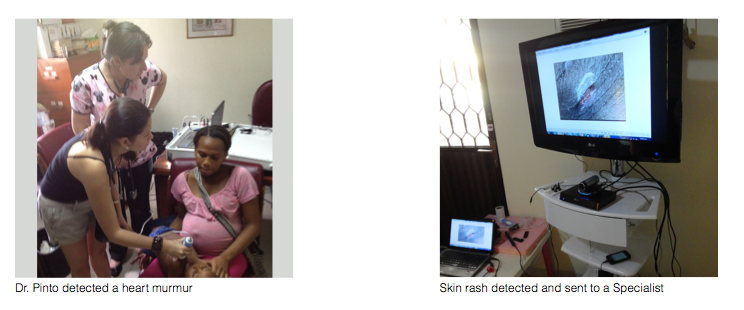 You may read or download the article in Spanish if you prefer.

To read other posts in this exclusive ongoing series, please visit the Mobile Health Around the Globe main page. And if you have a Mobile Health Around the Globe story to tell, please post a comment below or email me at joan@socialmediatoday.com Thanks!