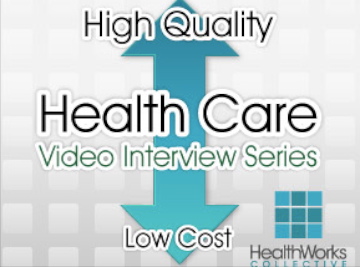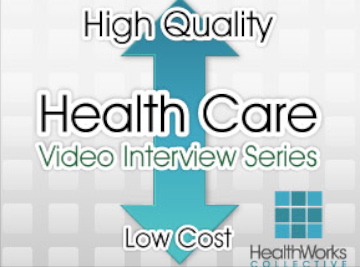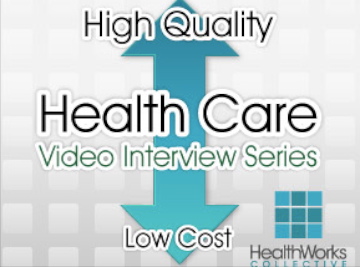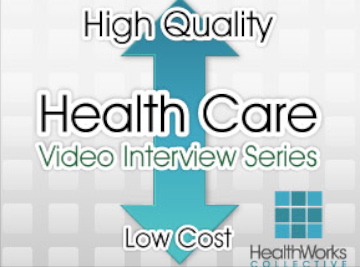 Last week we heard Martha Bebinger talk about using her website HealthCareSavvy to shop for healthcare. This week, Robert Herzog will show us the CareManager and CareTracker from eCaring. I met Robert at the Engage Pavillion at the mHealthSummit conference in Washington DC. I know about eCaring because Melody Wilding is a contributor here on HealthWorks Collective. I was glad to see that eCaring was one of the companies chosen by Aging2.0 and mHealth to be part of the group of exhibitors in the Engage Pavillion.
Remote patient monitoring is a explosive field right now. If we can keep patients healthy and safe at home, we can reduce emergency visits, hospitaliztions and therefore reduce costs and maintain or raise quality of care. Hospitals are penalized for readmssions and so they also want to keep patients safe in the home environment.
I visited quite a few companies who had remote monitoring systems, but thought eCaring's system was exceptional. It is very easy to use, with icons and color-coding, easy to read and understand screens and simple instructions. Please watch Robert's demonstration here on the video.
To see other videos in this series, please go to this page. And if you have a story to tell that can reduce healthcare costs and raise quality of care, please comment below or email me at joan@socialmediatoday.com Thanks!
Video transcript (by TranscriptionStar)
Joan: Hello. I'm Joan Justice with HealthWorks Collective. And I'm here at the mHealth Summit with Robert Herzog from eCaring and Robert is going to talk to us about care manager and care tracker. Okay Robert, tell us a little bit about your website there.
Robert: So eCaring itself is a comprehensive cloud-based system that generates behavioral and clinical data in real-time from the patient's home or any residential setting. It is a unique way to capture enormous amounts of information, so this a care tracker which is the way in which a patient, a home aid, or a family or friend caregiver can enter all kinds of information about behaviors and clinical data.
So, here you can see that you can enter information about personal care, so if we got to now this now we can say all right somebody took a bath; somebody ate a meal or didn't eat a meal or refused their meal, or refused something to drink. You can enter information about activities, exercise watching TV, praying, we collect information about mental state and mood, the only system that does that toiling pattern, so when people went to if they had accidents with that, a health information such as did they take or refuse their medications. Are they in pain? How much pain are they in?
And with that kind of information we can set customizable alerts, so that if somebody was in a certain level of pain that would automatically trigger an alert to their caregiver whether it was a family member, or a care provider. You can see if they were sick to know when did the fever started, the diarrhea started etcetera. And then in addition to that way of special problems such as if somebody fell or if they had a slurred speech running from like that, so that's comprehensive behavioral day to give you a feel what's going on.
But in addition we can enter clinical data, so if you have a —
Joan: Vital signs, things like that.
Robert: Exactly. So if you have a cardio patient and you're really worried about their weight, then this is a super easy way in which you can enter information. All they need at home is a scale and everyday ordinary scale then you can enter this. The same would be true for if it was a diabetic and you want to enter their blood sugar reading, or if you wanted to capture blood pressure or a temperature. So with this information we generate this comprehensive picture about what's happening the patient in their home in real-time.
Joan: And it looks easy-to-use?
Robert: Its very easy-to-use. We trained a lot of aids in this many of whom English is not their first language or they have no healthcare literacy frankly or even English literary. And they never even used a computer before, so this is the way information is entered in our care tracker system. To view the information, we have the ability to track this by either a single-family tracking one family member or care management organization such as hospital, and accountable care organization, a medical home, and they can track their entire patient about seeing all their patients, and by each space that they can then view the information and see a comprehensive picture of everything that's going on in the home, so that you can see all of the basic information its just going to get to the previous week where we have information.
Joan: And one is translated to the other is that the first?
Robert: Its automatically, it's automatically uploaded that's right. So here's a comprehensive picture of this patient's life over the course of that week. You can see everything that happened also the color coding makes it easy when they were sleeping, when did they eat etcetera. And you know if you would just want to see okay just want to track their eating pattern so you just see that. If I just want to see what their toileting pattern was or you know did they have any special problems or not one when were their vital signs taken. You can break this data then.
Joan: Its customizable completely.
Robert: Its completely customizable configure. It can work on a PC or a Mac. It can work on an iPad or an Android tablet, and all the icons that you see you can select so we have predetermined care plans for example, for here's the dataset and information a dashboard for congestive heart failure patients. We're working with the hospital that wants to reduce the readmission rate of those patients.
So these are the critical data point's weight, shortness of breath, swelling, so they entered that their shortness of breath is at a certain level that will trigger and alert for the transitions nurse in the hospital, that's why they call them, arrange a telehealth visit, a doctor's visit or even get them to the ER depending on the severity.
Joan: So you can prevent ER visits, repeat hospitalizations yeah.
Robert: We want to keep people at home as long as possible at low cost as possible, and the way to do that is if you can intervene early to keep up small problems in their home from becoming big problems in the hospital, then you can have a tremendous impact on cost and quality of care for those patients.
Joan: Yeah I think that looks great.
Robert: Thanks.
Joan: I really like the easy-to-use and the color coding. I mean, I understood it right away just saying a lot.
Robert: [Crosstalk] Its important to say its easy-to-use, not just for entering information, but for the people viewing information. You have to be to take account for the workflow for the very busy physicians, and nurses, or care managers to make sure that they can use this really easily. That's why we create these customizable configurable screens for alerts. You can set any kind of an alert you want. You can see any kind of data that you want and therefore you can really comprehensively manage your patient in their home to keep them there longer at lower cost.
Joan: Thanks a lot, Robert.
Robert: My pleasure.