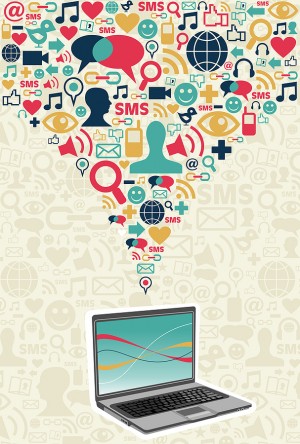 New Tools of the Trade to Use in Your HealthCare Organization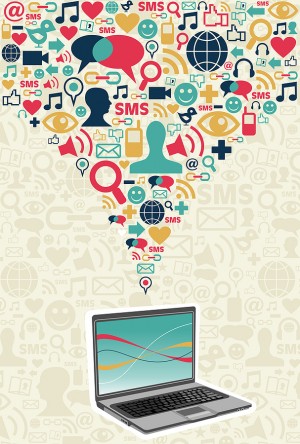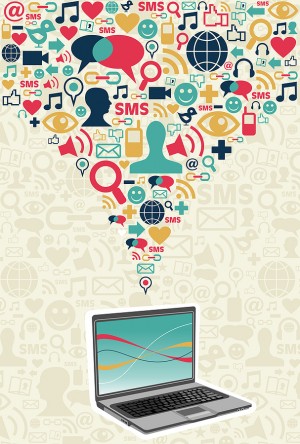 There's a time and a place for new media.Years ago, healthcare communications and marketing channels were pretty straightforward.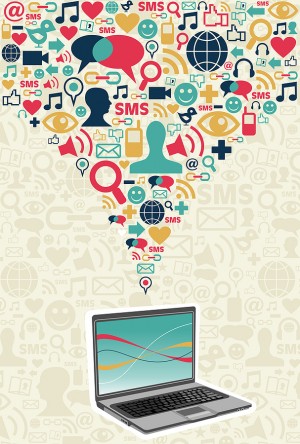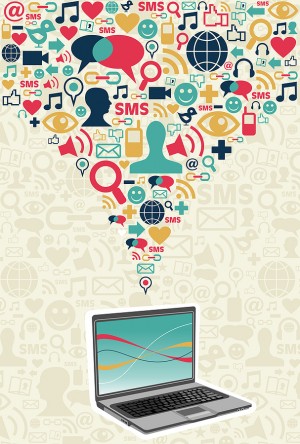 There's a time and a place for new media.Years ago, healthcare communications and marketing channels were pretty straightforward.
Then came the Web, and, with it, an onslaught of new (mostly digital) opportunities that have changed the way we are able to communicate with an incredibly diverse population of customers and patients, who span all demographic and socioeconomic groups and who all have many communications vehicles at their disposal.
Remember when we were asked to "call toll-free"? Now, we're directed to "like" an organization. And patients are "tweeting" their preferences of brands, products and, yes, even healthcare providers. Every day (or so it seems), you're exposed to new – and more immediate and personalized – ways to communicate to your audience. But every time you're exposed to a new flavor of the day, are you required to roll it into your marketing and communications plan? Just because a new medium is popular, trendy, or easy to implement, is that enough reason to jump in the pool?
It's important to note that, just as it has always been, media is a toolbox, and each tool has specific uses. All these tools are spokes of a wheel that has your brand as the hub. With that said, you must not let the "tools of your trade" dictate your strategy or distract you from your marketing goals and objectives. After all, you wouldn't build a house based on the tools you had to work with; you would start with a plan of what you wanted, then acquire and use the tools necessary to build your dream home.
Regardless of the project or campaign, or the breadth of marketing and communications tools you have at your disposal, I recommend using a systematic, four-step process to help build the framework of your next campaign. By implementing this four-step process, you can identify your objectives, choose the tools that will be most effective, implement tactics that will reach and affect your audience, and evaluate your program to help you make changes that will improve your efforts.
Step 1: Assess
This is the discovery process. With your marketing leaders and other key players, we will examine all areas of your organization to help us develop a successful strategic marketing plan. During this phase, we will look at your current and long-term objectives, your current marketing materials, new opportunities (including the latest digital and personal marketing tools) and various organizational areas of your operation.
Step 2: Define
After we have conducted a proper assessment, we move into the second step: identifying and defining the key components of the strategic marketing plan. This step represents the strategic "meat and potatoes" of your plan, and it will contain goals, objectives, differentiation points, competitive analysis, media analysis, target audiences, key messages, tactics and return-on-investment (ROI) measurement. This phase is critical to our next phase: Execute.
Step 3: Execute
With a well-defined road map in hand, our creative team goes to work to formulate effective execution of tactics that will resonate with your primary and secondary audiences and get you the results you expect. At the same time, our media and account service team will work on media schedules and negotiate pricing with media outlets and other vendors required to create a successful project or campaign.
Step 4: Evaluate
The evaluation phase accomplishes two things. First, it helps us to together gauge the success of the marketing campaign or project. Second, it helps set the stage for future marketing efforts. By using multiple evaluation methods that are determined collaboratively with you (i.e., collecting data on calls to action, monitoring revenue/patient volume increases for product lines or conducting post-campaign research) The Roberts Group can create reports on the overall success of the strategic marketing plan which can then be shared with hospital administrators and directors.
Unless you're one of the "super" brands (Apple, Starbucks, Coca-Cola), there's no way you can use every communications tool to its full extent. You don't have the budget or the human resources to make it worth the immense investment it would take. But that doesn't mean you have to completely abandon opportunities to use new media.
The challenge to finding the right communications tools is as exciting, and as overwhelming, as ever. But with a strategic, systematic action plan, you can find the communications channels that will resonate with your audience and provide a return on your investment that will help give you confidence moving forward.