The Most Important Health And Wellness Essentials
These health and wellness essentials are important parts of leading a healthy, happy, and long life. Here's what to know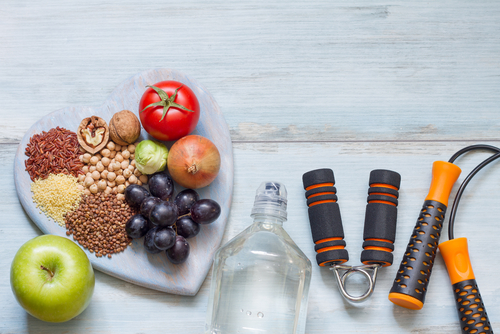 Would you like to feel refreshed and vital every day? If you have less than ideal health, it's possible to make some changes that can help you to enjoy health and wellness on a daily basis. The following essentials provide an idea of all that you need to do to rejuvenate your mind and body and get back to being the healthy person that you used to be.
Regular Exercise
Make it as easy as possible to get regular exercise. When you have an affordable gym nearby, you'll be more likely to stop there on your way to and from work. You'll also be more likely to go there on weekends. Just make sure to check out the facilities in person before signing up. Choose one with features that may appeal to you, such as a sauna, swimming pool, aerobics or spinning classes, racquetball courts, personal trainers and more.
Combat Addiction
Substance abuse has adverse impacts on your health and wellness. If you are battling any addictions that are hindering your progress in life, seek help yourself get sober. To get started, look for a top-rated inpatient drug rehab and treatment program. It's also worth calling or visiting the facility to learn more about it's services.
Healthy Relationships
Social isolation can lead to depression and a whole host of other things that are not good for you. Toxic relationships also take their toll on your health. They can lead to feelings of resentment and anger, which are not healthy. If you have relationships in your life that are causing you to lead a less than ideal life, consider seeking counseling. If the toxic relationship is within your family, group therapy could be a good option, too. Healthy relationships consist of honest and open communication, respect and mutual caring. This is as much a part of the essentials of health and wellness as other, more physical essentials.
Eating Healthy
The foods you eat and the beverages you drink are the fuel for your mind and body. To have comprehensive health and wellness, it's essential that you consume a nutritious diet that gives your body all the vitamins and minerals it needs to function at peak levels. When you eat junk food or processed food, you're filling up on things that simply don't give you the nutrition you need to be fully healthy. In addition, processed and junk foods often contain chemicals that aren't good for you. They also may contain addicting ingredients like sugar that make it hard for you to stop eating them. If you feel that you may have an eating disorder causing you to eat less than ideal foods, or if you aren't sure which foods are best for you, consider consulting with a nutritionist. A nutritionist can create a menu plan for you to follow that will make eating healthy much simpler.
Conclusion
These are the core essentials of health and wellness. Some of them you can do by yourself, such as seeking out a gym near your home. Others you may need to get outside help with, such as battling addictions. When you take care to ensure you have all the essentials of health and wellness you know you can look forward to a higher quality of life that will sustain you for years to come.