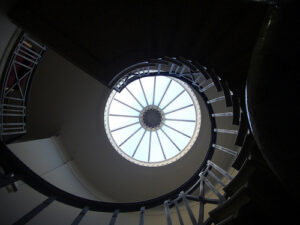 In 2011, when Lilly and Disney teamed up to create a series of books for kids with type 1 diabetes, they chose to distribute them exclusively through doctors' offices.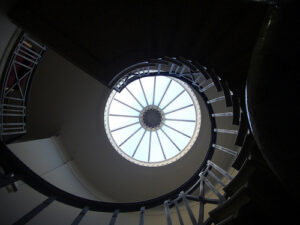 In 2011, when Lilly and Disney teamed up to create a series of books for kids with type 1 diabetes, they chose to distribute them exclusively through doctors' offices. That changed after a meeting with the online diabetes community last May, according to Medical, Marketing and Media.
The books were being distributed through pediatric endocrinologists' offices. But the diabetes bloggers pointed out that many caregivers were receiving treatment through a pediatrician or adult primary care doctor.
To make things simpler, Lilly and Disney decided to digitize the books and offer them on a website, t1everydaymagic.com; along with recipes for families with type 1 diabetes and a collection of patient story videos. Coco and Goofy's Goofy Day is available complete with an audio read-along and there are more books coming soon.
Good for Lilly and Disney for listening to the community and good for you if you keep this lesson in mind as you plan how you're going to spend your budget in 2014. Patient centricity means putting patient needs and preferences not only at the center of treatment development, but also at the center of your marketing strategy, content creation, touch point mapping, and your plans for creating new resources.
Writing on the ePatient blog last November, Casey Quinlan proposed the following manifesto for the ePatient movement:
"Nothing about us without us. If you're planning a healthcare industry event that is focused on patient engagement, patient-centered design, patient-centered care, patient-centered technology, or touches on patient care in any part of the healthcare setting or system, you have to include patients on your program or be judged 'Patients Excluded.'"
Here are some ways you can place yourself firmly in the "patients included" camp.
Listen First
Remember what Grandma told you: "You have two ears and one mouth, so listen more than you speak." In rare diseases, you will find people not only willing but anxious to help you understand their needs if you are willing to listen. Many of them have taken a long, arduous, and lonely journey to get where they are today and the experience has given them a strong drive to help others. They will happily share their stories, complete surveys, and provide feedback if it means that someone else will benefit.
Ask One Key Question
'How can I help you?' is always a good place to start when it comes to creating resources. In rare disease communities, there is no shortage of ways to help. It's hard to imagine how hectic it can be to manage life with a rare disease unless you've had to do it yourself. Juggling doctors' appointments, working with insurance companies, and mastering complex treatment regimens are daily challenges for many rare disease caregivers and patients. Help them do any one of these things and your community will take notice. And remember the ePatient manifesto, "Nothing about us, without us." There are few things more meaningful to someone looking for a helpful resource than knowing it was created with the help of patients and caregivers who understand what they're going through.
Offer Support
Because you provide much needed treatments to rare disease communities, you are part of the healthcare team, working to provide people in your community with better lives. But there's a whole host of ways to support patients and caregivers beyond treatment; including patient support services, help with adherence, disease awareness, education for families, friends, and employers, and information to aid diagnosis. Extending your support to the organizations that serve patients and caregivers empowers the community and multiplies your impact.
Show Respect
Rare disease patients and caregivers are the authorities on what they need and how they would like to receive it. They are some of the most courageous and generous-hearted people you will ever meet. If you demonstrate that you value their hard-won wisdom and put it to use for the benefit of all, they will enthusiastically work with you to achieve your common goals.
Photo courtesy of Howard Dickins on Flickr