There is little reason to believe that mental health and coping with mental health problems is not an important issue. Many mental health professionals and experts highlight the need to promote mental health among all age groups of society, however it is still an issue that is not gaining enough recognition.
The stigma around mental health often causes people with problems to shy away from opening up and seeking much needed help. In the current pandemic situation with interrupted social connections and heightened stress due to the changes in people's professional and personal lives, there seems to be an urgent need for mental health awareness.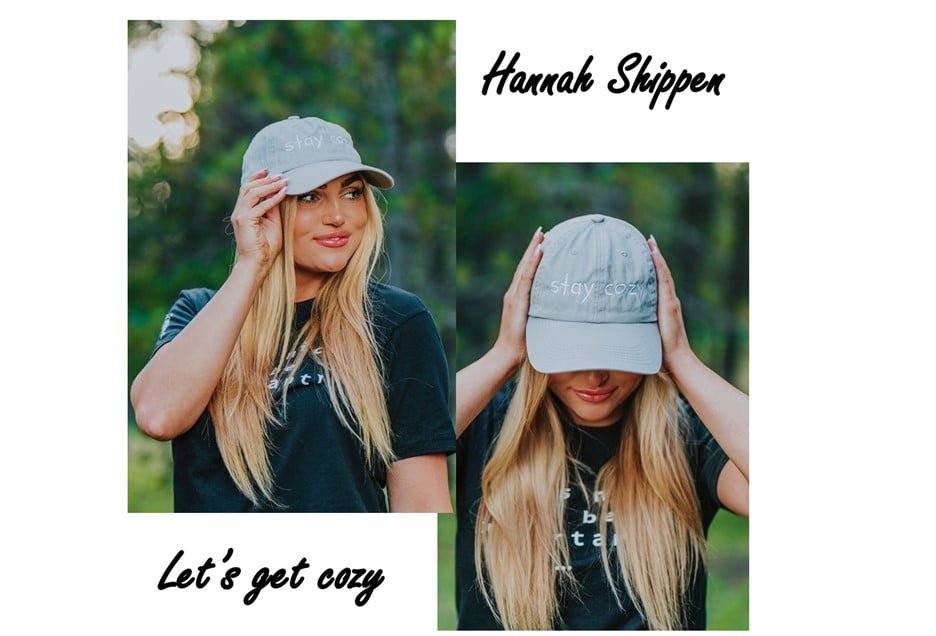 Hannah Shippen, founder and co-host of Let's Get Cozy Podcast
Hannah Shippen, young and talented content creator and business owner based in Boise ID, witnessed this pandemic induced decline in people's mental health. She observed the rise in anxiety and depression all around her and noticed people's general loss of joy in their lives. As a response, she decided to act and bring attention to mental well-being and raise awareness around the topic of mental health by launching a one-of-a-kind lifestyle podcast Let's Get Cozy.
Joined by her friend, social worker and mental health therapist Brielle Poulter, Hannah Shippen is bringing back the light that people need. She and Brielle open up about their personal journeys with mental health and invite inspirational guests to discuss diverse topics and break the stigma surrounding mental health. Through the Let's Get Cozy podcast episodes, they are providing valuable insights and new perspectives aimed to help people cope with their mental health problems and stresses of daily life. Let's Get Cozy Podcast is all about finding a safe and serene environment for people to tune into and feel comfortable to take a deep breath, get cozy and focus on their mental wellness.
The benefits in supporting people's mental health and well-being are generally acknowledged. Apart from the obvious health benefits, people might become better equipped to deal with stress and be better engaged with their professional tasks, which can lead to positive results when it comes to achievements. That's why Hannah Shippen deserves recognition for also contributing to improving the available resources for people who are struggling with mental health. She has created a clothing line and personally designed the pieces with powerful messages meant to remind people that taking care of one's mental health is essential. All proceedings from her merchandise are being donated to mental health crisis centers and hotlines. Raising awareness about mental health and making local and community-based organizations more available is the first step in tackling the decline in mental health. Helping people deal with mental health issues is very important and could even save their lives.
Hannah has also recruited the services of an online business consulting company Success Financial Team. They have helped her with her branding and spreading her message online. That way, Hanna Shippen was able to reach wider audience and help more people doing so.
About Hannah Shippen and Let's Get Cozy Podcast
Hannah Shippen is a media marketing specialist, content creator and a founder and co-host of Let's Get Cozy Podcast centered around mental health. Through her podcast she strives to empower individuals, bring attention to mental well-being, and break the stigma surrounding mental health. Each podcast episode features a special guest and is filled with life advice and enjoyable and relatable content aimed to help people struggling. For anybody preferring a quick read, Let's Get Cozy also offers many blog posts focused on topics such as mind and body positivity, self-love and self-care, creative therapies and more.
Let's Get Cozy Podcast is available on many streaming platforms including Apple Podcasts or Spotify. To listen to the podcast episodes or to find more available content and merchandise, visit the official website at letsgetcozypod.com.