Last week, several members of the TripleTree team attended HIMSS 2013 in New Orleans. Annually, this conference offers us the opportunity to view innovation and consolidation trends happening in healthcare firsthand, and below we've summarized four areas that stand out as meaningful themes from the conference:
Last week, several members of the TripleTree team attended HIMSS 2013 in New Orleans. Annually, this conference offers us the opportunity to view innovation and consolidation trends happening in healthcare firsthand, and below we've summarized four areas that stand out as meaningful themes from the conference:
Population Health Management and Clinical Analytics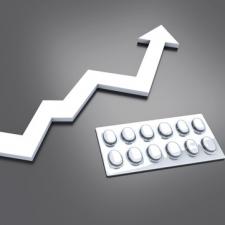 Analytics-driven tools are ushering in the new era of population health management. These solutions utilize clinical data to stratify patient populations, identify care gaps, measure outcomes, support delivery at the point of care and encourage personal health management, among other functions.
Alere generated some buzz through the unveiling of Alere Analytics, the rebranded analytics and clinical decision support solution formerly known as DiagnosisOne. This solution combines patient information with an extensive library of evidence-based guidelines to guide provider decisions at the point-of-care as well as trigger earlier interventions and reduce avoidable errors that help support improved outcomes and reductions in medical spending.
Beyond Alere, we were struck by what seemed to be hundreds of vendors marketing their capabilities in the space. Everyone from Accenture to ZeOmega had literature to address their capabilities to enable population health management.
One virtual certainty in a post-reform world will be the existence of value-based (or risk-bearing) reimbursement arrangements. The challenge for provider organizations will be to leverage their clinical data to understand the drivers of quality, performance and outcomes. Explorys, Health Catalyst, Health Care DataWorks and Valence Health are vendors getting significant attention for their data warehousing capabilities that provide visibility into data captured by EHRs. These tools provide hospitals with the ability to segment data and better understand the drivers of clinical performance as well as visibility into the actual cost and quality of care.
This theme also drove Allscripts' acquisition of dbMotion (announced at HIMSS). dbMotion's suite of data normalization solutions provide a similar value proposition to hospitals as the vendors above, in that it normalizes clinical data from multiple sources (or EHR systems) and allows them to analyze the quality of their care versus the cost. This acquisition positions Allscripts to remain relevant in hospitals and larger physician practices once EHR systems are firmly in place.
Accountable Care Solutions
A key driver behind the continued momentum around population health management is the role it will play in an ACO environment. However, ACO success will require more than population health management alone, such as connectivity solutions that streamline the exchange of information as well as tools that facilitate provider-patient communications.
Aetna's recently announced business unit, Healthagen, represents the unification of a collection of recently acquired businesses in an effort to enable the delivery of customized solutions to ACOs, risk-bearing provider organizations as well as other health plans. Aetna's product offering for risk-bearing providers and ACOs, Accountable Care Solutions, will also operate under the Healthagen brand. The businesses now operating under the Healthagen brand include ActiveHealth Management, iTriage, Prodigy Health Group and Medicity.
Revenue Cycle Management
The influx of data warehousing vendors has significantly enhanced providers' ability to understand the clinical aspects of healthcare such as care outcomes and decision support. However, revenue cycle efficiency is still an area of heightened importance post-reform given the growing challenges associated with bad debt and self-pay payment collections. Vendors such as MedeAnalytics and RemitData were on the floor at HIMSS marketing their suite of intelligence tools that provide insight into revenue cycle performance across both hospitals and physician offices. In addition, MedeAnalytics' ICD-10 solution enables healthcare providers to proactively identify potential problem areas prior to transition.
Patient Engagement and Marketing
As we have noted previously, patient engagement and marketing will be key to closing the loop on the ACO return on investment. As provider groups act like payers in an ACO environment, keeping patients healthy outside the facility walls while also keeping them happy with the level of engagement they experience with their physicians will be extremely important.
PatientPoint's care coordination platform facilitates improved care transitions and patient monitoring by increasing patient engagement and awareness of the condition. PatientPoint's solution instantaneously identifies care gaps, such as a non-filled prescription or follow-up to preventive screenings that trigger additional outreach and education. These additional touch points sustain engagement levels and drive better outcomes and increased patient satisfaction.
In addition, emerging HIMSS vendors such as BrightWhistle offer unique and cost-effective patient acquisition solutions to hospitals that target and qualify specific prospects using educational content to help convert them into new customers.
Consolidation
As was the case at HIMSS 2012 when Vitalize Consulting was introduced as the driving force behind a new SAIC commercial healthcare offering, we enjoyed interacting with past clients who through acquisition have become key components to broader strategic solutions. Health Language, whose suite of medical terminology solutions is now part of Wolters Kluwer's suite of point-of-care solutions for providers and payers, is one such example; and another is Cerecons, which will serve as the provider market enablement platform for HCSC subsidiary Medecision.
If you attended HIMSS last week and would like to compare notes, let us know.