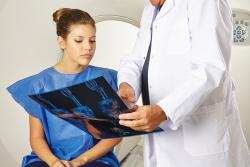 Clinical applications continue to be a vital part of our ever-evolving health care system as Meaningful Use Stage 2 increases in adoption and patient engagement receivers a higher participation rate.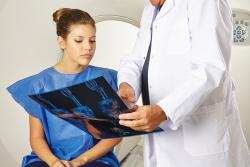 Clinical applications continue to be a vital part of our ever-evolving health care system as Meaningful Use Stage 2 increases in adoption and patient engagement receivers a higher participation rate. Not only is engagement occurring between patients and physicians in regards to accessing their EHRs, but patients are increasingly asking for access to their medical images so that they have their entire medical history at their fingertips. As proof of this, we have seen the value of providing patients with access to medical imaging portals, and the long-term benefits it has for both them and physicians, according to a study conducted by IDR Medical GmbH [full disclosure: the study was commissioned by Carestream].
From the study, it became clear that physicians need to be offering patients access to these portals because the patients are demanding it. Among the 1,000 people surveyed, the results found that 83% of the patients see value in being able to access their medical images via a patient portal. The financial advantage for providing patients with access is that patient satisfaction increases, according to the study. Respondents said (76.5% of them) they would recommend such a portal, and a physician who provides access to the portal, to family and friends.
Patient satisfaction allows healthcare providers to engage their patients in a way that both improves the overall care for the patient and allows for providers to retain and attract more patients. The study showed that 79.3% of respondents would return for future scans based on having access to their medical images via a portal. With Meaningful Use Stage 2, healthcare providers must have patient engagement capabilities in place with at least 5% of their patients. The reason being that engaged patients are more educated about their healthcare and because of this knowledge, they will want to be more invested in their care.
It is common for healthcare providers to claim that not only do patients not want the access to portals (which the study says is not true), but that there are barriers that would prevent patients from adopting the new technologies.
Age: Older populations take more medical images and receive medical care more often than younger patients. The study sought to answer whether age would be a detriment to portal deployment and adoption, and it turns out that age is not a barrier. On a scale of 1 to 7, with 1 being "extremely unlikely" and 7 being "extremely likely," all seven age-segmented groups rated their likelihood of using this tool greater than 4.75. Most importantly, while patients age 71 and above scored the lowest at 4.76, the age group 51-60 scored the highest at 6.08. A score of 4.76 still shows a more likely interest in portals, with the overall results being high.
Technology: On the same 1 to 7 scale, respondents who characterize themselves as having very basic, moderate and advanced levels of IT competence scored 5.44, 5.79 and 6.09, respectively, for the likelihood of using an imaging portal. Similar to age, level of knowledge about technology will not prove to be a barrier to patient portal adoption among patients.
Image retakes: A hypothesis about image retakes hindering the use of an imaging portal was proven incorrect in the study. On the 1 to 7 scale, those who have not had to undergo an image retake scored 5.8, compared to those who have needed to have their image retaken at 6.0. Respondents' overall scores ranked from 5.75 to 6.02 across X-ray, ultrasound and mammogram testing. Like age and technology, having images retaken proves not to be barrier with interest remaining high across all segments.
Patient portals are now in a phase where they are a "must-have" for healthcare providers. Aside from Meaningful Use mandates and incentives, the benefits of deploying a patient portal are proving that these technologies are benefitting both the healthcare providers and the patients. A more educated and knowledgeable population of patients is not only inevitable, but is already here. Mobile and wearable technologies are keeping people more in tune with their bodies, and now patient portals are keeping them in tune with their medical visits and exams.
(patient access to images / shutterstock)