How To Handle Medical Office Customer Service This Holiday Rush
Medical office customer service can become an especially high volume concern during holidays. Here's how to handle it during busy times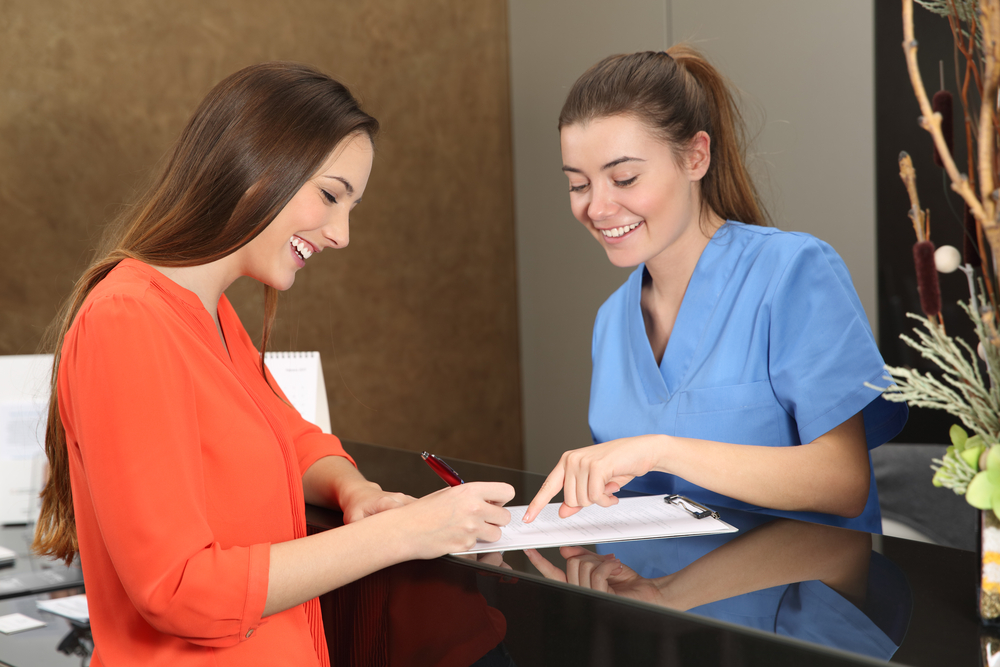 Now is the right time to avoid regretting why you were not proactive while preparing for the holiday rush. It is high time you prepared your medical practice for Christmas before you find yourself deeply engrossed in wrapping gifts. Your plan for the holiday should not ignore customer service. A game plan is necessary to ensure that patients will get the care they deserve during this special time. Here is how you can enhance customer service experience with your answering service.
Learn from last year's trends
The first step to prepare your medical office customer service for the holidays is to understand what to expect. This requires checking last season's call volume for comparing with your current trend. There might be changes in channels customers use to contact your office. Perhaps email is now more popular than live chats and phone calls. The answering service can help forecast what to expect for this year's holiday season.
Developing a schedule
Now is the time to come up with a coverage schedule according to the expected volume. Doing this early allows your staff to make travel and family plans for the season. This will require clarifying the human resource manager on the days your office is likely to close and the hours of operation. Fortunately, your professional answering team will ensure that callers to your office get necessary assistance. The answering agents will know available physicians to contact for emergencies.
Entrusting your customer service to doctors answering services is a smart idea. Their assistance will come in handy to allow your in-office staff to enjoy the holiday better. You can allow some staff to work half a day or in shifts to allow them spend more time with family. Fortunately, your answering service will always be available to back you up including during after business hours.
Synchronize every department in your office
Your customer service is the backbone of every department in your medical office. Customers can call and ask anything regarding your practice including services, costs, work hours, prescriptions, and general inquiries. Before the holiday rush, give your answering team enough information covering most frequently asked questions by callers. This should cover all the departments in your office. Your customers will get the necessary assistance even when you are deeply engrossed in the holiday merrymaking.
Forecasting customer expectations
When giving your answering service team the script for responding to caller inquiries, ensure to forecast caller expectations. This requires understanding potential questions regarding potential ailments during the season. You can include some basic information on your website to limit the volume of calls. Some of the information to add might include:
• Closing and opening hours
• Appropriate customer service numbers
• Days when the office is not going to open
This information will help customers know the right procedures and time when to contact your office. Fore casting customer expectations save them from frustration and wasting time. Ensure to update customers regarding your holiday season program now to avoid rush during the holidays.
Plan for efficient workflow
It is very important to ensure that your customers get the assistance they deserve on calling your medical office. Particular concerns are usually more prevalent during the Christmas season Therefore, you need the right team to handle customer queries seamlessly. The rule of thumb is to revisit your workflow to determine whether you need more hands during the busy Christmas period.
Allowing the answering service to understand your needs allows adequate planning to give you quality service. This eliminates the chances of making callers wait for too long on hold or not picking some calls. Having adequate and efficient staff will ensure answering all calls to give your customers a positive experience.
Motivating your team throughout the holiday rush
Regardless of how long you have been working with the answering service, now is the moment to appreciate their work more. Customers usually call more during this period than at other times of the year. Your answering team will have to serve everyone seamlessly with no compromise in quality. You might have a pricing plan already with the answering service but giving them a holiday bonus will significantly boost their morale.
Update content on your website and answering scripts
It is a good idea to update the information on your website to match the holiday requirements. Perhaps you have adjusted your work hours including opening and closing time. Let your customers know this without calling your office. Additionally, update your FAQs on the site to cover common conditions during this season. With this, people will find it easier to understand your holiday program while those with issues that are more serious will go ahead and call your office.
Bottom line
Customers are usually stressed out and frustrated by the time they call a medical office during the holidays. A professional answering service team will use appropriate language to emphasize and respond appropriately to callers. This will help to de-escalate situations to give customers a positive experience.