Medic Mobile is an organization based in San Francisco that uses mobile technology to help their partners with global health projects. After a successful project in Malawi, Medic Mobile has helped more than 30 organizations improve health services in over 15 countries. The Mobile Medic toolkit includes software that they have built themselves as well as software developed by others; they do not push specific products but focus on what is right for the project. They have experience with SMS, structured SMS, USSD, email, SIM apps, J2ME apps, Android apps, and hosted and distributed web applications. Once they determine the needs of the users, they are able to select, customize or create the necessary tools. Mobile Medic's tech strategy is as follows:
Make use of existing tools.
Develop new tools only as needed.
Focus on familiar technology with maximum reach.
Remain flexible and mission-driven.
From the Medic Mobile website:
"We believe that every mHealth initiative should measurably improve service delivery. Evaluating the impact of our work is similar to evaluating global health programs that do not involve communication technologies – we tend to share goals and use the same indicators for patient heath outcomes, efficiency and quality of services."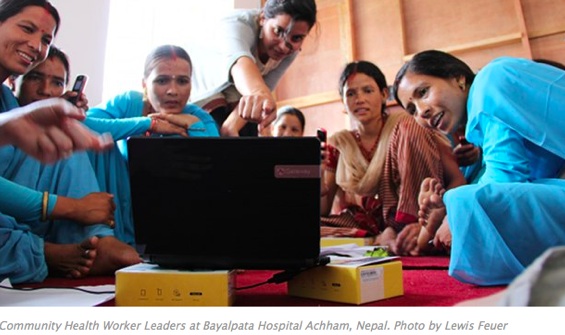 And some impacts of Medic Mobile projects:
A community health worker in a rural setting can now enroll a pregnant mother or a newborn baby into essential services, continuously monitor and report on their condition, notify clinics of observed danger signs, and receive advice and assistance.
Preliminary data from a Medic Mobile project in India has shown an increase in immunization coverage by more than 20% by sending mothers an SMS notification when their children were due for vaccination.
Tools have been deployed to help districts manage the stock levels at rural outposts and respond faster when supplies are low.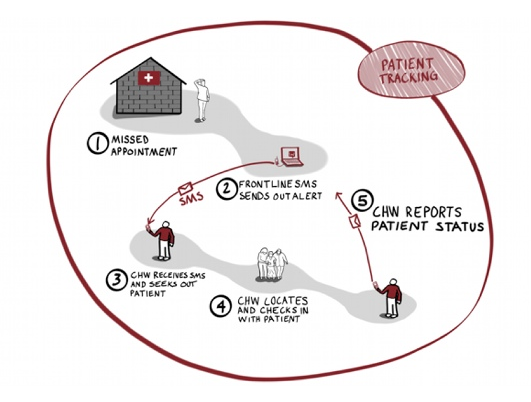 Mobile Medic partners with organizations and shares their perspectives on planning, deploying and monitoring mHealth initiatives. They will train local staff to install and maintain software, train community workers to use phones and messaging, and train managers to help keep the project going. Medic Mobile states that it would rather "Stay in Touch" than "Stay in Charge".
I had the opportunity to video interview Blair Palmer, Director of Special Projects at Medic Mobile and Maeghan Orton, Regional Manager, East Africa. Maeghan is based in Nairobi and she was running out of power, so she was not using video, but you can hear her voice loud and clear when she talks about some of the very cool projects she is working on. Watch the video and learn more:
To read other posts in this exclusive ongoing series, please visit the Mobile Health Around the Globe main page. And if you have a Mobile Health Around the Globe story to tell, please post a comment below or email me at joan@socialmediatoday.com Thanks!