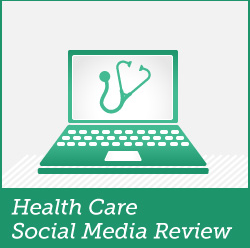 Request for Submissions to the Next Edition – "The Mobile Edition" of the #HCSM Review!
All Hands on KeyBoards! The Next Edition of the HCSM Review will be up next week on HealthWorks Collective and I am asking you for your submissions Now! I am naming this edition The Mobile Edition and asking for posts on mobile topics concerning HCSM. Although this is not exclusive (all posts on HCSM are welcome and will be considered), any post on mobile will be a strong contender for inclusion!
Please get your posts to me by 11pm on Monday, June 25th as the Edition will be posted on Wednesday, June 27th. Email your posts to joan@socialmediatoday.com and put "HCSM Review Submission" somewhere in the subject of the email.
For details on the HCSM Review, please visit our Main Page!
Thank you all! And send in those posts!