There is a growing focus on wellness across the country, which is both good and bad for your business. It?s good because it means that there are more people who will be interested in the services at your wellness center, but it?s also bad because it means there will be more competition. You have to take steps to improve your offerings so that you can set yourself apart from the competition and attract more customers. Here are a few things you can do to turn it up a notch at your wellness center and drive more business:
Expand Your Offerings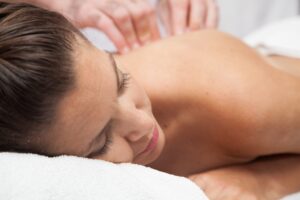 Do you offer massage and facials at your wellness center but not acupuncture? Or maybe you are missing chiropractic services? By adding services to your current menu, you can attract more customers. Not only will you get the people who are interested in those services specifically, but you will also attract more people who want to get multiple services at once instead of scheduling multiple appointments. You don?t have to become the Wal-Mart of wellness centers, but the more services you are able to offer, the more business you are likely to attract.
Get Better Equipment
A basic massage table or chair for facials just isn?t enough to set you apart. Consider investing in specialty or upgraded equipment, such electric massage tables or chairs, heated seating, luxury armchairs, and more. You want your customers to be both comfortable and impressed. They should be able to let their worries melt away as they are getting services, but they should also feel like they are in a sophisticated establishment. By conveying a sense of luxury, you are telling your customers that you go the extra mile in your service, and you are making them feel more glamorous at the same time.
Improve the Décor
Your décor is not just for fun. It tells your customers what to expect as soon as they walk in your door. Cheap and bland interior décor tells your customers that they can expect to have a basic service with the bare minimum of effort and the lowest cost materials and ingredients. Luxury décor tells your customers that they can expect to be pampered with the best service and the highest-quality materials and ingredients. Plus, luxury décor just creates a more pleasant environment. Take a look at your décor: Could it use some updating? You don?t have to spend a lot of money to get a look like you did. If you aren?t good at design, consult with a designer to see where you can make small changes that make a big impact. The money you spend will be well worth it.
Provide Gourmet Treats for Free
People love to get things for free. They love it even more when those things seem like they are high quality and cost high dollar. Knock the socks off your customers by offering them a free glass of champagne while they wait or by passing them a plate of truffles while they are relaxing after their massage. You don?t have to give them a whole lunch to impress ? just a small treat or a single beverage can be enough to make them feel pampered. Try to source your treats locally, either from local vendors or from ingredients from local farms and vintners.
Create a Lounge Area
One of the best massages I ever had was followed by an invitation to lounge in a private atrium with plenty of lush foliage and the soothing sounds of a man-made brook running through it. I was invited to relax in a lush robe and comfortable slippers on a luxury chaise. If you have the room in your wellness center, consider creating a lounge area like this for customers who are waiting for services or who have finished with them. If you are tight on money or space, you can create a comfortable lounge area with some large throw pillows, thick blankets, and plenty of throws. Put a canopy over the area and plenty of plants nearby. Play soothing music and light some incense. You don?t have to do a lot to make an impression on your guests. These tips can help you revitalize your wellness center and set you apart from your competition, boosting your success.