(John Nosta writes for Forbes.com)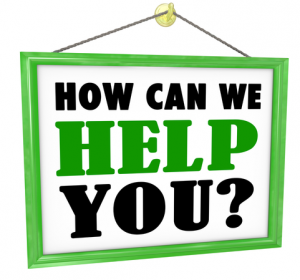 (John Nosta writes for Forbes.com)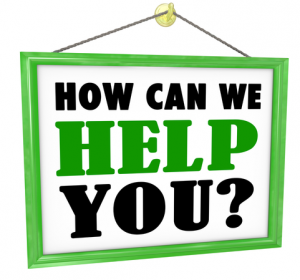 Customer service. Everyone talks about it and many claim to deliver it. However, the perception of the customer is the only one that counts. Any business, and that includes healthcare (hospitals, pharmaceutical companies, etc.), can benefit from delivering a high level customer service experience. And there's one voice that leads the charge in custom service–Shep Hyken. He's a New York Times and Wall Street Journal bestselling author and hall-of-fame speaker is the Chief Amazement Officer at Shepard Presentations. As a customer service expert, he helps companies build loyal relationships with their customers and employees. His newest book is Amaze Every Customer Every Time: 52 Tools for Delivering the Most Amazing Customer Service on the Planet, and you can follow him on Twitter @Hyken.
I thought it would be interesting to have Shep take a look at healthcare from a customer service perspective. As science and technology re-imagine the future, it seems that the "simple stuff" can get lost against the backdrop of innovation. Add to the the emerging complexities of healthcare reform and Obamacare and you have the basis for a very unsatisfied customer.
In his recent book Amaze Every Customer Every Time: 52 Tools to Deliver the Most Amazing Customer Service on the Planet, Ace Hardware is the featured role model and case study throughout the book. Why Ace? Because Ace is a rock star that has been solid as a rock for the last 90 years. They are a David and Goliath story; the little guy duking it out with the big box stores who are not just bigger, but outspend them in advertising by 30 to 1. And, they don't just survive. They thrive. And this type of David and Goliath thinking is also now being discussed my Malcolm Gladwell in his new book of the very same title.
First, let's talk about how Ace Hardware defines service. It's not about being nice. Anyone can be nice. They are helpful. When you walk into one of their stores you get more than a nice greeting; more than just a smile and a friendly, "Hello." You get knowledgeable associates who have been trained to make sure you get exactly what you need. Putting nice and knowledgeable together is a winning combination. Then let's translate this to healthcare and see what happens.
Here are five ways to out-service and out-compete and some implications to healthcare:
1. Engage: When the customer walks through the door of the Ace Hardware, they don't wait for the customer to come to them. They go to the customer, and engage with the question, "What can we help you find today?" What's your opening question to engage your "customer?" How does it make them feel? What information does it give you so that you can better help and support them?
Healthcare Implications: Interestingly, many pundits have declared the healthcare dialogue broken. Patients can't understand the clinical jargon and healthcare providers are too busy and too "emotionally disconnected" to truly engage with their patients. The simple task of engaging with patients–talking with, not talking to–can go a long way to a better diagnosis as well as improved compliance. Even regional or gender accommodations to dialogue can help with connections and communications. Remember, male patient are from mars and female patients are from venus. Why do healthcare providers and pharmaceutical companies "force fit" the same patient brochure or treatment description across all patient types?
2. Asking The Right Questions: Sometimes people will say one thing and mean something else. Or they may think they need something, ask for it, but really need something else. It takes questions to understand what your customers really want. I once went to the Ace Hardware store to replace a door hinge for a saloon type of door. I showed the associate the hinge. Rather than just replacing it, he asked me what it was for. I told him and he recommended a different type of hinge that would be better – and was even less expensive.
Healthcare Implications: Asking the right question is an essential part of a good physical exam. Extending a discussion around migraine, for example can add an essential fact to treatment choices that has been shown to aid in the choice of either acute intervention prophylatic treatment. You may ask a patient how they're doing and get a one word reply–fine. But that's not the end of the discussion, it's the beginning! And perhaps most importantly, asking the correct questions can decrease the engagement time while improving the outcome!
3. Focus–You Can't Be Good At Everything: What are you best at? What do you want to be known for? At Ace, they want to be known for their service. They may not have the lowest price, although they are fairly priced. They may not have the product selection that a "Big Box Store" may have, although they do have a selection that best suits their customers, because they know what their customers need. So what they are best at is their service, and that is why customers go to Ace Hardware. The simple story here is focus.
Healthcare implications: So, what can you do best that differentiates you from your competition? A drug company may be the only supplier of a particular drug. A healthcare system may be known for its cancer center. It's a simple story and often reduced to one word. It's a lesson that Volvo has taught us–you must own intellectual real estate that "sticks to the roof of your patient's brain!" Many hospitals and healthcare companies try to be "all things to all people". And that's a very risky proposition–it often leaves you as beingn "nothing to on one."
4. Manage the Wait: One of the most valuable commodities is time. People have just so much time and when it's gone, it really is gone. You can't go back and get time. But, you can manage your customers' time. You can be respectful of it. You can minimize the wait time. When the lines at the cash register at an Ace Hardware store are long, they add more cashiers. On a busy day they may serve popcorn and lemonade to people who are waiting.
Healthcare Implications: In the medical profession, emergencies come up, and a patient may have to wait. So, be realistic. Let them know how long the wait will be, and don't be late. If you tell the patient it will be 20 minutes, the patient shouldn't have to wait more than 20 minutes. Hopefully they will have to wait less. But there's another important part of the wait story that can give a physician more time and save face. It's not about waiting–it's about learning. If you can turn a waiting room into a learning room the entire dynamic can change. Patient education is essential and the facilitation of learning while you wait–from pre-exam question to disease education–can change wasted time to valuable educational time. Further, pharma can play a significant role in developing material and programs to help physicians manage the wait time and make patients more involved in their care.
5. The Best Place To Buy, Must Be The Best Place To Work: Great customer service starts inside the organization. People must be treated with respect and dignity if you expect them to treat others with respect and dignity. There are Ace Hardware stores that have a waiting list of people who want to work there. And, it's not just for the job. It's because of the culture.
Healthcare Implications: Healthcare for many people is a brand. It has a personality, look and feel. And that complex dynamic can happen by chance or it can be build from the ground up. Ask Nike, or Apple AAPL -1.15%? They don't let their brand experience randomly occur. It's nurtured, fostered and protected. And, in the final analysis, it sells! From pharma to a physician office, the over all "experience" is a function of multiple engagements that are frequently unrelated to the practice of medicine! Are nurses lined up to work for your office because you are a premier place to work? Do you treat employees one way and expect them to treat patients and patients another way? The Employee Golden Rule is to treat your fellow employees like you want the customer treated – maybe even better. You can't very well treat someone with anything less than respect and then expect them to be motivated and enthusiastic toward the customer. In other words, what is happening on the inside of an organization is being felt on the outside by the customer. They "feel the pain" and that impacts communication and care.
So, next time you looking for another big idea to drive patient compliance, get your sales rep in the door or changing a clinical paradigm, remember that innovation can be as smile and smart as keep the customer happy. And a happy customer / patient can be a health one too!