Why Cosmetic Dentists Need Social Media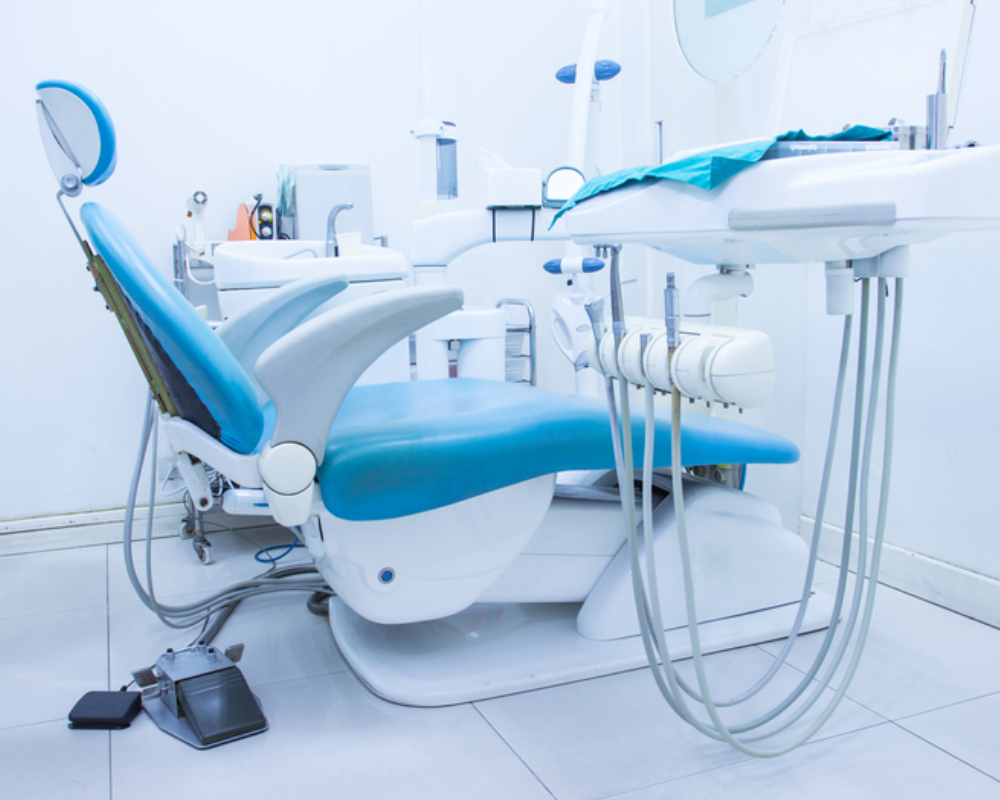 Social media isn't just for personal use anymore. It's become a crucial part of marketing for all sorts of businesses. Marketing experts agree — businesses need social media. And that goes for all kinds of businesses — even dentists' offices.
That's right. If your cosmetic dentistry practice isn't on social media, you're missing out on finding new patients and improving your relationships with your current patients.
Here a few reasons why your dentistry practice needs social media:
Find Your Future Patients
Of the seven and a half billion people on planet Earth, 3.7 billion of them have Internet access and 2.8 billion of them are active social media users. It's reasonable for most cosmetic dentists to assume that their current patients, as well as potential future patients, are on social media.
One of the cardinal rules of inbound marketing says to go where your customers are — both current and future ones. That means your dentist's office should be on social media.
Social media will enable you to connect with potential patients you otherwise would have never known about. Those people you connect with on social sites are also likely to become patients. In fact, 70% of business-to-consumer marketers say they've gotten new customers through Facebook.
Drive Traffic to Your Site
Social media is extremely useful for getting people to visit your website where they can learn more about your practice, discover what you offer and find your contact information to possibly make an appointment.
Social media can improve your site's search engine rankings, making it more likely that people will find you when they do a search on Google, Bing or another site.
If you share content from your website on your social channels and people engage with it on those sites, that page from your site will show up higher in search results. Better rankings will drive traffic to your site and could result in more scheduled appointments.
Build Relationships
Because you're able to consistently and closely interact with people on social media, it can help you to build better relationships with patients. They're more likely to want to come back for another visit if they feel they have a personal connection with your establishment. Plus, seeing you regularly on their social media feeds will keep you on their minds.
To encourage strong relationships, post social content that encourages people to interact with you. Ask a question or just post about something you think people will be interested, as long as it's at least somewhat related to your business. Like and comment on other people's posts, and, if someone interacts with you, definitely respond in a timely manner.
Manage Your Reputation
Social media is great for having fun, lighthearted conversations, but it's also useful for answering questions, clearing up disputes and handling complaints that people may have about your practice.
Social media can be a convenient place for people to ask you questions, so encourage them to do it. You might come across some negative comments or complaints on social sites. If this occurs, publicly comment on the post, apologize if necessary and tell them you are willing to resolve the problem in a private message.
This way, people see you're handling the issue, but you don't have to hash out all the messy details in public.
Builds Brand Loyalty
Being active on social media can let more people know your practice exists and also make people more loyal to you and more likely to make repeat appointments. One study found 53% of Americans who follow brands on social sites are more loyal to those brands.
This loyalty is largely due to the relationships you build with your customers on social networking sites. When you build relationships with patients, they're more likely to feel a personal connection to your practice and, therefore, more likely to be loyal customers.
Social media makes this loyalty and relationship building easier because you're able to communicate in a more personal fashion with your patients. This makes people feel like it's easier to talk with you and like they know you on a more personal level.
Learn More About Your Industry — and Competitors
Social media helps you connect with others in your industry and keep an eye on your competitors. By following other dental practices, dental professional groups and other organizations related to dentistry, you learn more about your industry and build relationships with others in it.
These connections might be useful somewhere down the road, and being able to see what other similar practices are doing might give you ideas for your own. It lets you keep tabs on competitors and stay one step ahead of them.
Cosmetic dentistry has changed in lots of ways over the years. One of these changes involves having more of a presence on social media. And, if your competition is on social media, you definitely should be too, or you'll miss out on finding new patients.
Discover Your Target Audience
Taking a look around on social media can give you a better idea of who your customers are and who your next patients might be.
There is a lot of information about people on social networks. By discovering patterns in the people who like and follow your pages and accounts, you can attain greater insights into who your target audience is — the people who are most likely to make appointment with you.
These insights will allow you to better market your services and more effectively meet your patients' needs. The better you know your patients and what they want from their cosmetic dentist's office, the easier it will be to make sure they're happy with their experiences at your practice.
Social media has become a key marketing tactic in recent years for businesses of all kinds — including cosmetic dentistry practices. Being active on social media as a dentist's office has lots of potential benefits, including finding more patients and keeping the ones you already have.